Block Break 6 - President Tiefenthaler's E-Newsletter
March 14, 2014



Dear Alumni and Parents,
Creativity and collaboration — two hallmarks of a Colorado College education — also are key elements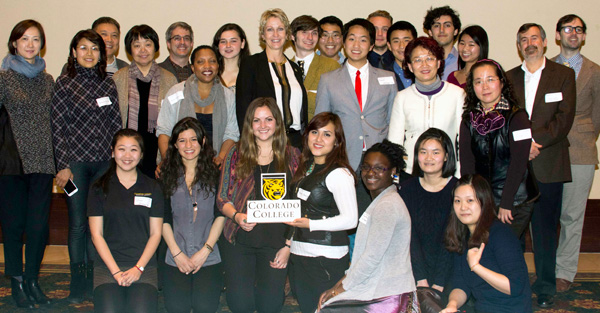 for success in our global society. There are real benefits and competitive advantages that come with pursuing a liberal arts education in today's world. Based on the enthusiasm and innovative ways in which we have all seen Colorado College students and alumni apply their liberal arts education to solve real-world problems, the liberal arts are thriving. In fact, countries around the world, like China, are deeply interested in learning from our style of education.
Last week, I traveled to China to meet with various education and other leaders about the role the liberal arts can play in energizing the Chinese economy and society. In addition to visiting our students and faculty studying at Fudan University, I gave several talks on the subject "Innovation and Collaboration: A Liberal Arts Education as a Catalyst for New Ideas." I stressed how the liberal arts, one of the most distinctive features of American higher education, develops innovators.
In a recent New York Times article (2-4-14), columnist David Brooks wrote about the skills people need now that computers can do so many things for us. He writes: "Being able to be a straight-A student will be less valuable — gathering masses of information and regurgitating it back on tests." Among the really valuable human traits will be curiosity, passion, networking, and "the ability to grasp the essence of one thing, and then the essence of some very different thing, and smash them together to create some entirely new thing." In other words, liberal arts skills.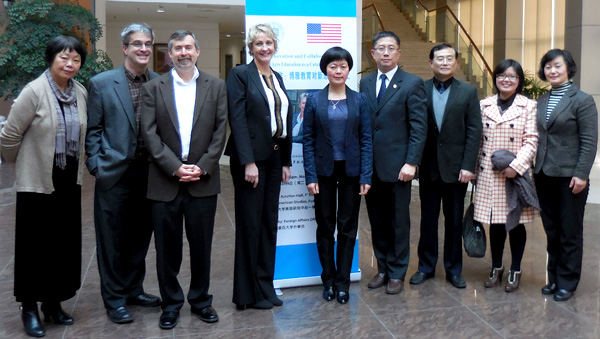 Chinese President Xi Jinping also recognizes the importance of and the need for more innovation, something we do well at CC. With sincere interest from all in attendance, I shared that our support of students as co-creators of knowledge, and the collaborative approach our students and faculty take to learning, develops critical and creative thinking. Examples include Fiona Horner '15 and Maia Wikler '15, who with the help of Assistant Professor of Anthropology Esteban Gómez, are preparing to carry out an anthropological survey in Costa Rica. Or Doron Mitchell '14 who studied art and commerce in contemporary musical theater with Assistant Professor of Music Ryan Bañagale.
A fundamental value in liberal arts education is critical inquiry into the global issues and perspectives that define our world. This inquiry and perspective is strengthened by opportunities to study outside of the classroom, another point I stressed during my trip. As someone who had the opportunity to study abroad as a student, I recognize the impact that can have on our students' educational experience as well as their understanding of the world around them. For example, it helps when students are able to investigate the spaces of memory in post-dictatorship Chile with Assistant Professor of Spanish Andreea Marinescu in Chile. These types of experiences are integral to a liberal arts education.
Furthering this idea of providing opportunities for our students to have true global experiences, while in Shanghai, I signed an agreement for continued collaboration with Fudan University. This agreement indicates a commitment between Fudan University and Colorado College to promote the exchange of scholars, academic information, and other academic exchange activities for the next five years. This is just one example of the opportunities we hope to provide for our students.
A liberal arts education involves an intellectual journey, one that requires challenging hearts and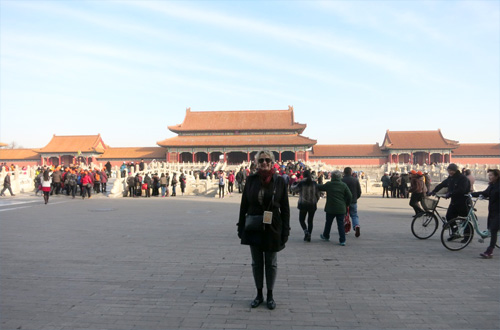 minds in new ways, as well as providing space for reflection and contemplation. Ultimately, when our students —national, international, and global in every sense of the word — leave our campus and take their places in the world, we hope we've made a lasting impression on them as they live out the values and lessons of our special liberal arts education.

Warm regards,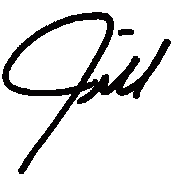 Jill Tiefenthaler

For additional reading on the value of a liberal arts education, please see an op-ed I wrote for The Hechinger Report.