Block Break 3 - President Tiefenthaler's E-Newsletter
November 22, 2013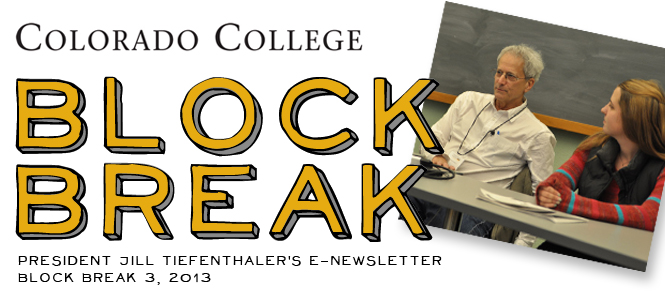 Dear Alumni and Parents,

Block 3 is complete, and students, faculty, and staff are preparing to celebrate Thanksgiving with their families and friends. Many of them can reflect on the great experiences they had this block that were enhanced by the visits of experts to their classes.

One strength of the Block Plan's condensed schedule is that it enables distinguished scholars, artists, and practitioners to come to CC to teach for all or part of a block. While faculty have been inviting such experts into their classes for decades, we are determined to take even greater advantage of these opportunities with our new Center for Immersive Learning and Engaged Teaching. It will allow us to build on the Block Plan's strengths and extend our reach with in-residence programs for artists, scholars, social entrepreneurs, journalists, postdocs, filmmakers, and others. In addition, we hope to fully engage our alumni and parents who are experts in their fields and interested in sharing their experiences with students.

Just this block, several visitors spent time with our students. Some offered a presentation or performance that enriched the lives of our Colorado Springs community members as well.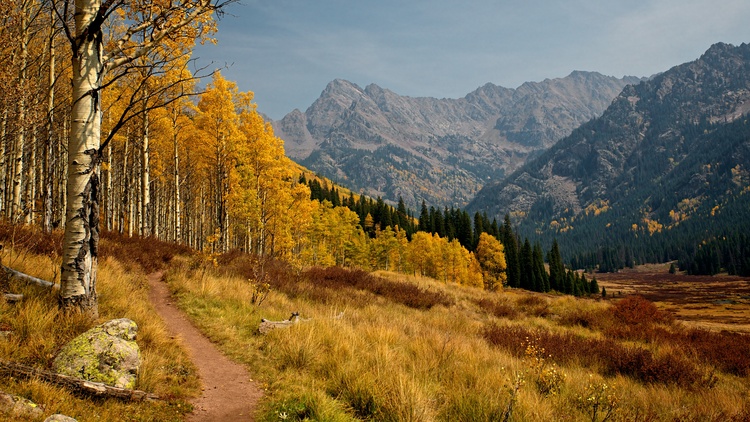 One such visitor was Jim Levitt, CC parent (of Daniel '15), director of the Program on Conservation Innovation at the Harvard Forest, Harvard University, and a fellow in the Department of Planning and Urban Form at the Lincoln Institute of Land Policy. Jim met with students to share what he has learned about innovations in the field of land and biodiversity conservation that are characterized by five traits: novelty and creativity in conception, strategic significance, measurable effectiveness, international transferability, and the ability to endure. Jim noted that such traits should be a good fit for CC students. Jim was invited to campus by the State of the Rockies Project, a group of CC student and faculty researchers who focus on land and biodiversity conservation issues in the Rocky Mountain region. To learn more about the State of the Rockies Project, take a look at some of the research projects our students are doing this year.

Neil Bellefeuille met with students of all majors interested in innovation through this year's Big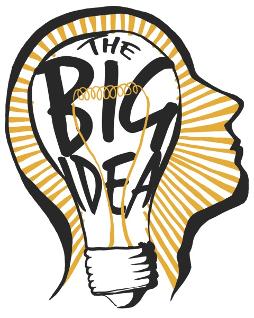 Idea project. Neil is the founder and CEO of The Paradigm Project, which is a social enterprise working to create sustainable social, economic, and environmental value in developing world communities. The company is about combining the heart and mission of a non-profit with the discipline and market-based principles of a for-profit.

Alan Ricks '05, co-founder of architecture and design company MASS Design Group, which is focused on finding solutions for public health on a global scale, recently visited campus. In addition to talking to numerous classes and student groups over several days, he gave a public lecture titled "Architecture That Heals."

Recent graduate Charles Morgenstern '11, now in a Ph.D. program at CU, came to present one of the Math Department's regular "Fearless Friday" talks. Are you ready? His topic was "acoustic wave scattering with FEM-BEM, an investigation into numeric methods for approximating time harmonic acoustic wave scattering in two dimensions by bounded inhomogeneities and impenetrable objects."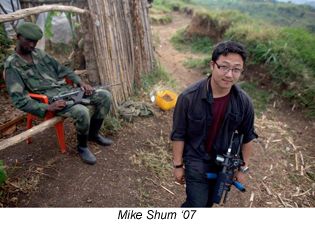 Journalism students learned from alumni journalists who are "in the trenches." Internationally acclaimed photojournalist David Burnett '68 advised those seeking the great shot and story that goes with it to "look where no one else is looking." Filmmaker Mike Shum '07 talked about the documentary he's making of the life of the photojournalist Chris Hondros, who was killed covering the uprising in Misrata, Libya, in 2011.

This coming block we look forward to a visit from Caroline Alden '07, now a Ph.D. candidate at CU, who will teach Science and Narratives of Climate Change. In addition to learning about current scientific thinking on climate change and the challenges of communicating the results of this science to the general public, Caroline will take her class to national science labs and field stations in Northern Colorado.

These visits are just an illustration of what will become even more common thorough the Center for Immersive Learning and Engaged Teaching as The Colorado College Plan: Building on the Block continues to unfold. Enriching the diversity of thought on campus is a crucial element to the CC educational experience. We aim to strengthen this by building an innovative in-residence program that will infuse our campus culture with visitors who come from a variety of backgrounds, ideologies, and experiences. Many of you – our alumni and parents – are experts in your fields, and your support and participation will be valuable assets as we develop this in-residence program. We look forward to your engagement!


Warm regards,

Jill Tiefenthaler