Alpine Journal
Colorado College Outdoor Journal
Unbeknownst to many, Colorado College plays host to one of the most significant climbing communities in the world. Since the early 1900's, CC climbers have been pioneering first ascents and embarking on significant climbs throughout Colorado and the Rocky Mountain West, as well as the rest of the world.
In an attempt to unite and showcase the talents of this spirited community, Joe Forrester '06 and Michael Wejchert '08 founded The Colorado College Alpine Journal in 2006. Since its first release, the CCAJ has sustained itself as a unique compilation of stories, photos, and artwork which chronicle the significant climbs of both current CC students and CC alumni, while also displaying the creative talents of its many contributors. Now in its tenth annual publication, the CCAJ has come a long way from what Forrester calls its "rough and humble beginnings."
The CCAJ is a free publication and those looking to gloss through its vibrant pages can find copies in Tutt Library and the Ritt Kellogg Climbing Gym. The CCAJ also is available electronically.
We hope you enjoy exploring this unique publication and reading about some of the most exciting climbing trips the CC climbing community has taken over the past year!
By Erik Rieger '12
---
Submissions
In 2020, the Journal received a name change and is now the Colorado College Outdoor Journal. The Colorado College Outdoor Journal strives to unite, inform, and inspire both our outdoor community and others and to expand the definition of outdoor recreation with a diverse set of narratives and experiences written by Colorado College students, alumni, staff, anf faculty.
Submissions to the CC Outdoor Journal are accepted on a rolling basis. To be considered for the next Journal edition, please submit an inquiry through the contact link at the Journal's website: 
metanoiajournal.com
Previous Alpine Journal Editions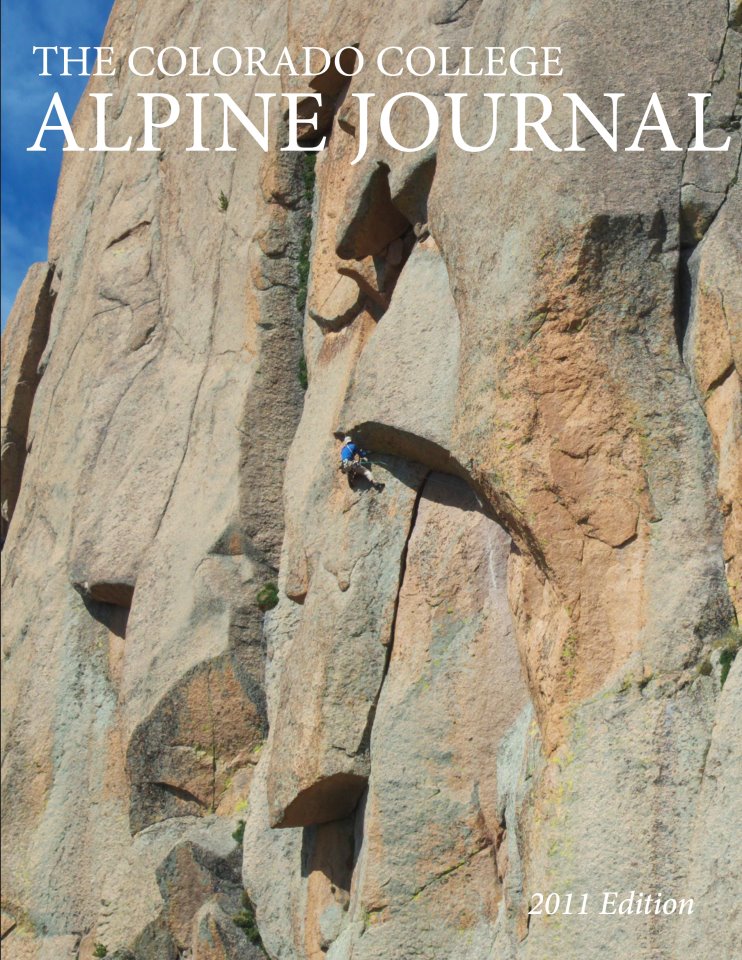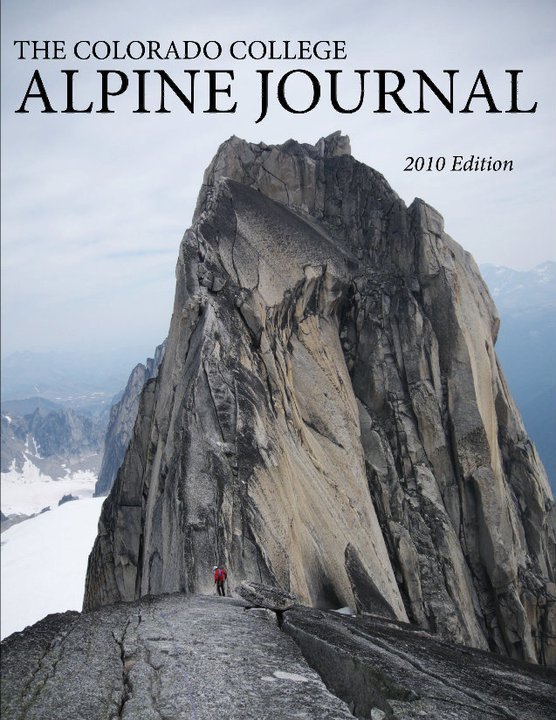 Explore Outdoor Education
Facility Hours
Outdoor Education Center
Monday - Friday: 9am - 5pm
- - - - - -
The Ahlberg Gear House and Ritt Kellogg Climbing Gym will be open during the summer on a limited schedule. The Bike and Ski Co-op will be available by appointment only. 

 
Please
visit
each facility page for more information regarding hours and precautionary measures.
Contact Us
(719) 389-6803

931 N. Nevada Ave
Colorado Springs, CO 80903
To join our email list and get program updates sent directly to your inbox,
fill out this form.