SPSS
SPSS is a computer program used for text analytics and statistical analysis. It was originally its own company and stood for Statistical Package for the Social Sciences, but was purchased by IBM in 2009. SPSS is used in both Social and Natural Sciences here at Colorado College.
SPSS is available in the Barnes, Palmer 2, Psychology Department, Math and Library North Basement labs, and via the SAS terminal server.
We have both a network license and a limited home use license for this software.
Network License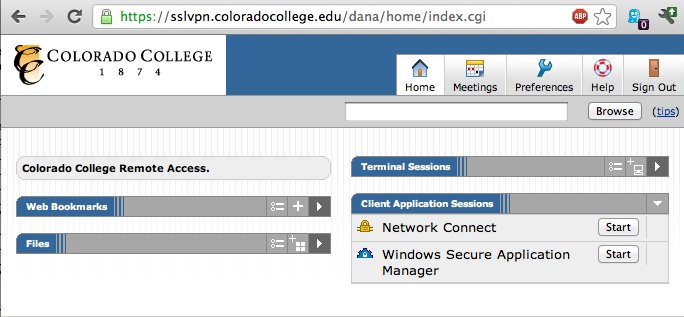 This software uses a network license, which means
We can install it on any college-owned computer on campus
To use the software, you need to be on the CC network
To request this software to for install on a college-owned computer, please contact the
ITS: Solutions Center.
We have 50 faculty home-use licenses for SPSS. Technically, they are standalone licenses, but they enable the faculty member to use SPSS off-campus, offline for an indefinite length of time.
If you are a faculty member and need SPSS on your college-owned portable computer, contact Melanie Rinkel.