Tweets by @ITSatCC


719.389.6449 (during business hours)
After hours emergency phone
For after-hours help with Canvas, call Canvas Support at 855.740.0505
ITS@coloradocollege.edu
Solutions Center in Tutt Library
first floor on the east side
Mon-Fri: 8 AM - 5 PM
Connect to another mailbox
You may need to monitor another inbox for a department or for a particular person. These instructions will show you how to connect to another inbox.
Note: The other person or department will need to give you permission to access their inbox and any folders within the inbox. If you need help with this, you can contact the ITS: Solutions Center (x6449).
Instructions for Outlook 2016
Open occasionally
Go to File > Open & Export > Other User's Folder
Type in the name of the mailbox or person and ensure "Inbox" is selected (or calendar, if that's what you need)
Click OK
Open for daily use
Go to File > Account Settings button > Account settings choice
Double click your account to open it
Go to More Settings
Go to Advanced
Click "Add" and type the name or partial name of the mailbox and choose from the list if necessary. Then say OK, next, finish etc. out of all those properties windows
Instructions for Outlook on a Mac
Go to Tools > Accounts
Make sure your CC account is selected, and click "Advanced"
Go to the "Delegates" tab and click the "+" at the bottom where it says "people I am a delegate for" and find the appropriate email address
Instructions for Office 365 Web Mail (OWA)
Click your picture (or placeholder icon) in the upper right corner
Choose "Open another mailbox..."
Type the name of the mailbox or person in the box, and click "Open"
---
Troubleshooting
Wait, I don't see any folders under the other inbox! I get this error!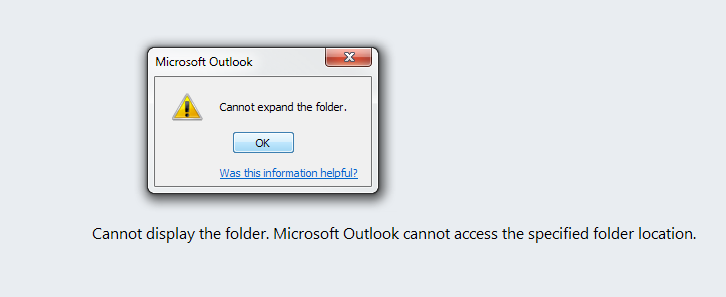 If this happens, the other person or department needs to give you the proper permissions to connect to their inbox.
The other person needs to right click their inbox, then click properties, then the permissions tab. They will need to add your name and select a permission level for you. They will need to do this for each folder under their inbox that they would like you to have access to.