Employment & Onboarding
Thank you for your interest in employment at Colorado College where our mission is to provide the finest liberal arts education in the country. Our employees make significant contributions to this goal, so we welcome your interest and look forward to hearing from you!
Colorado College is committed to diversity and inclusion and is intentional about creating a learning and working environment that recognizes the value of individual and group differences. As an equal opportunity employer, we welcome and encourage inquiries from applicants who will contribute to the cultural and ethnic diversity of our college. Colorado College does not discriminate on the basis of race, ethnicity, age, color, gender, gender identity or expression, sexual orientation, disability, religion, or national origin in employment or in our educational programs and activities.

Our Commitment to Current CC Staff
If you currently work at CC and apply for open positions, you can expect:

* Your application will be handled confidentially by the hiring manager, the search team, and human resources,
* A detailed review of your application by the hiring manager and search team,
* If appropriate, a phone screen or in-person interview,
* Honest and timely communication concerning your application status, and
* Ability to contact the hiring manager or human resources at any time with questions regarding the search process.
* See our commitment statement
If you are a person with a disability who requires reasonable accommodation with the application and hiring process, contact Human Resources at hr@coloradocollege.edu or call 719.389.6421.
See a list of all current openings: https://employment.coloradocollege.edu/postings/search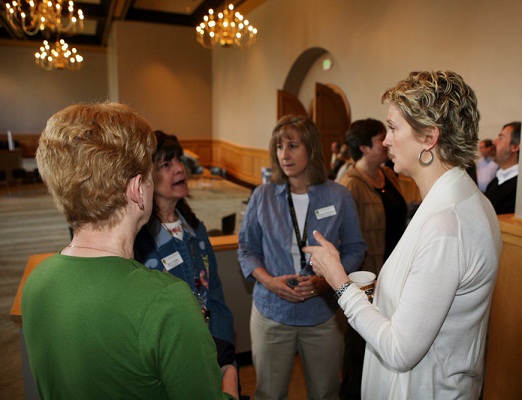 Colorado College is committed to assisting all members of the Colorado College community in providing for their own safety and security. The annual security and safety compliance document is now available on the Colorado College Campus Safety website at http://www.coloradocollege.edu/offices/campussafety/
If you would like to receive a hard copy of the "Campus Safety/Fire Safety Information Handbook" which contains this same information, you can stop by the Campus Safety Office (Edith Gaylord House), 1124 N. Cascade, Colorado Springs, CO, 80903 or you can request that a copy be mailed to you by calling (719) 389-6707.
The website and booklet contain information regarding campus security and personal safety including topics such as: crime prevention, crime reporting, safety programs, fire safety, and other matters of importance related to security and safety on campus. Also it contains crime statistics for the three previous calendar years concerning reported crimes that occurred on campus and on public property within or immediately adjacent to and accessible from the campus. Further it contains fire statistics for the three previous calendar years concerning actual fires, false alarms and unwanted alarms in campus facilities.
Phone: (719) 389-6421
Fax: (719) 389-6926
HR@ColoradoCollege.edu
14 E. Cache La Poudre Street
Colorado Springs, CO 80903
Monday - Friday, 8:30 - 5:00
Equal Opportunity Employer

Colorado College is an equal opportunity employer committed to increasing the diversity of its community. We do not discriminate on the basis of race, color, national origin, gender, age, religion, gender identity or expression, disability, or sexual orientation in our educational programs and activities or our employment practices.