Benefits & Wellness Events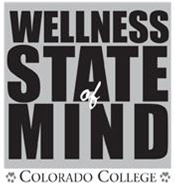 Ongoing Wellness Events
Personal Financial Counseling Sessions
Ivana Stanisic, Senior Financial Consultant at TIAA-CREF will be on campus for one-on-one meetings with CC faculty and staff (at no cost to you!) to engage in a confidential discussion of your personal financial situation. She will explore ways to help you achieve your financial goals and increase your knowledge about investing.
Dates will be announced in the Digest.
Click Here to Register Online or call 800- 732-8353
---
Onsite Massage Program
Dates: Most Wednesdays, September 11 through June 30.
Onsite massage is a convenience for employees and offers chair massages in increments of 15 minutes at $1 per minute. Employees may register for appointments online at: https://www.schedulicity.com/scheduling/BITYMF.
Please note that this is offered as a convenience and massage time is not paid work time.
---
State of Slim
State of Slim is a 16-week weight loss program for employees who want and need to lose 10 or more pounds. It may be offered beginning in January 2020. The program can accommodate up to 20 people.
Click Here to Register Online.
---
Summer 2020 Wellness Events
---