Residential Experience Team
Mollie Hayden
(she/her)
mhayden@coloradocollege.edu
East Campus, Off Campus, Senior Cottages, Lennox House, Cascade Park Apartments 
I was born and raised in Simsbury, CT, and received my Bachelor of Arts in Environmental Policy from Colorado College. (Go Tigers!) At CC, I worked as RA for three years. I also ran track and was on the Honor Council all four years (HCU). After graduating, I worked with volunteers in Denver for 5 years. I am now pursuing my Master's Degree. During every change and transition in my life, I have found myself saying, 'This is just like when I was an RA,' and 'If I could be on call during Llamapalooza three years in a row, I can do anything.' I am eager to pay my experience forward and help RAs and students develop perspective and confidence they can utilize now and in the future. I love to spend time with my family (friend+family), partner, Quinn, and dog, Chocolate Chip. I also love spending time outdoors and am looking forward to expand my backcountry ski experience. I am always happy to chat and grab a coffee and especially love talking about book/tv/recipe recommendations.
---
---
Gil Vaught
(he/him)
gvaught@coloradocollege.edu
(719) 389-6227
Language Houses & Loomis Hall
I was born and raised on the SE coast of Florida. I received my Bachelors of Science in Psychology from Florida International University (FIU). During that time, I was an RA for 3 years, co-taught a major exploration course, and co-ran a Foster youth student organization. After graduating, I got my master's in education from the University of Utah, wherein I hosted housing-wide programs and oversaw upper-division apartments. My favorite part about Residence life is the student engagement. I enjoy connecting to the campus community and supporting student-led causes. While applying for Jobs, I noticed Colorado College had an active student body and I wanted to put myself in that type of environment, In addition, I am a proponent of racial and mental health advocacy. All things related to CC indicated that my passion areas would align with the ongoing path toward anti-racism practices. I am a musician through and through, I grew up singing in a choir and playing the drums. Now that I am an adult, I like to seek out music (concerts, small-venue jams, or playing an instrument in my apartment). When I'm not jamming out, you can catch me and my dog walking around campus. And, last, but not least, I LOVE to make espresso. If you ever want to geek out over that or learn more about espresso, I am happy to indulge in that with you.
---
Angela Lowe
(she/her)
alowe@coloradocollege.edu
(719) 389-6620
Old Town and Western Ridge
I was born and raised in Orange County, California. I graduated from Westmont College with a B.A. in Art and stuck around post-grad to work as a Student Life Assistant, which is where I enjoyed my work so much, I decided to continue pursuing student affairs as a career. I also have my Master's in Higher Education Leadership from UT Austin (Hook 'Em!). Colorado always seemed like a fun state to live in! I am happy to return to a liberal arts setting, knowing that it fosters fabulous, thoughtful, and involved students. During my interviews, I was wooed by the kind faces and genuine faces that I have continued to experience since I've arrived. My family, friends, and faith are always on top of my values and self-care lists. I also enjoy game nights, long walks to nowhere in particular, puzzles, and art. I am hoping to adopt a cat soon (a longtime dream of mine). Ask me about my favorite tv shows! I have many favorites and lots of opinions.
---
Emily Heath
(she/her)
eheath@coloradocollege.edu
(719) 389-6298
South Hall
I originally come from Memphis, TN, but moved out to Colorado Springs in August of 2021. I received my Bachelor of Arts in History and Studio Art from Mississippi College, where I also served as an RA and Lead RA for three years. I am so excited to support the students and RAs of South Hall, and to support Colorado College's campus. I love spending time with my partner, David, and our three furry friends, Gibbs, Tessa, and Atreus. I am always happy to chat about books, plants, and cats!
Front Desk Coordinators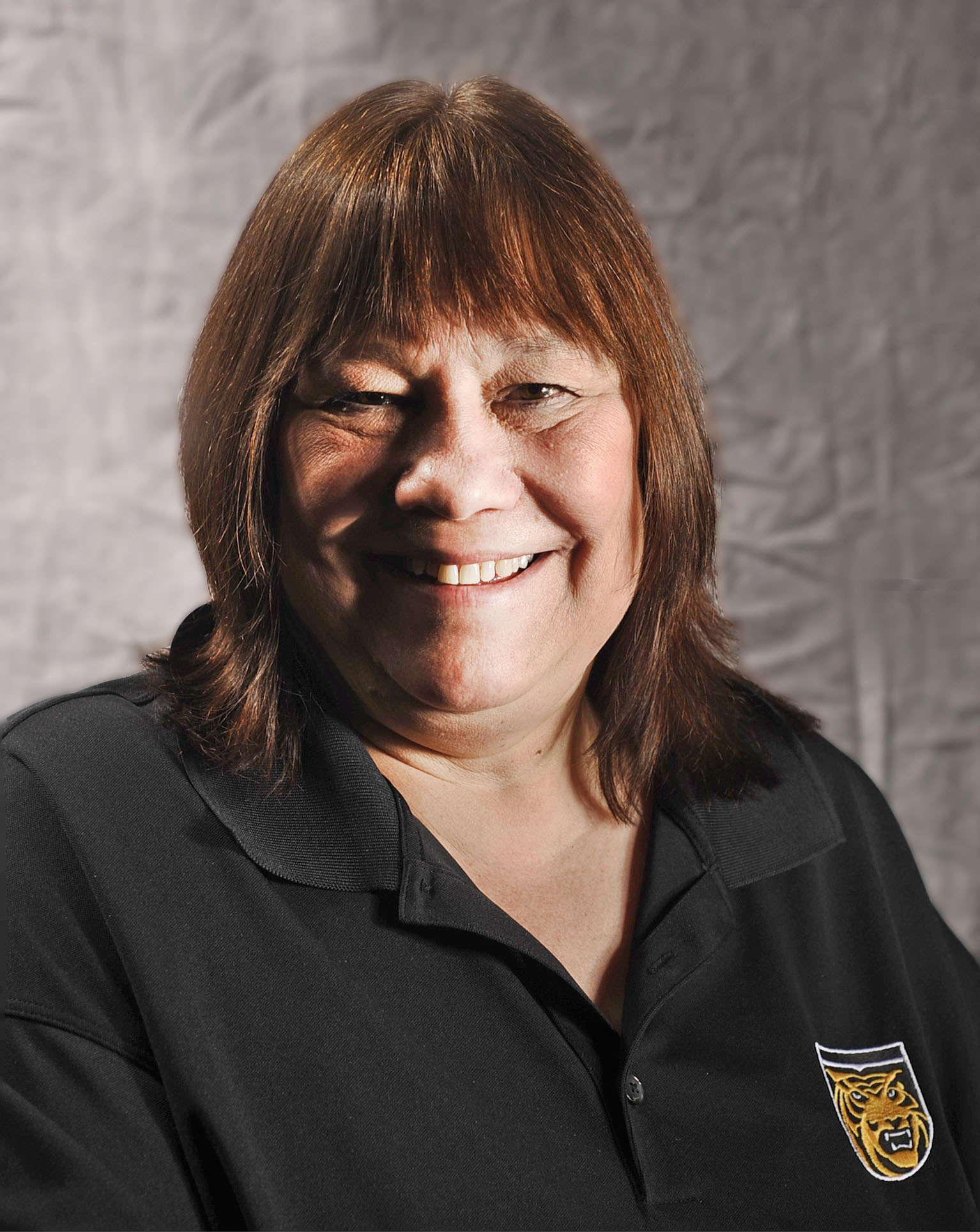 Lisa Smith
(she/her)
lsmith@coloradocollege.edu
(719) 389-6254
Mathias Hall, Arthur, Jackson, East Campus Apartments
---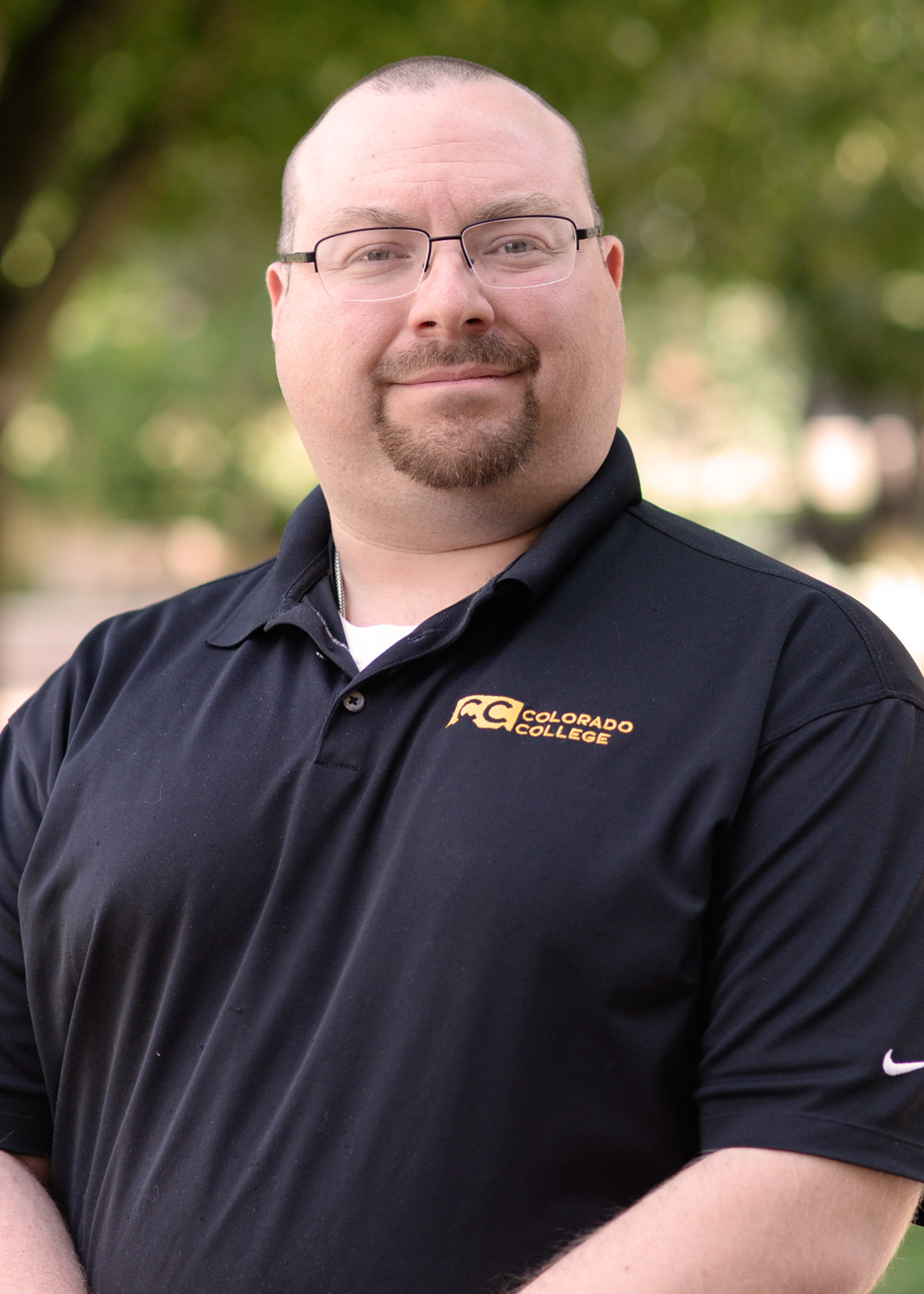 Grayson Wilson
(he/him)
gwilson@coloradocollege.edu
(719) 389-6229
Loomis Hall, Old Town, Language Houses, Western Ridge Apartments