Private Visits
Private Visits by CC Staff and Faculty Policy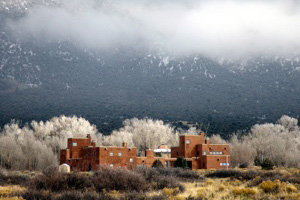 1. Private visits by CC staff and faculty (and Alumni) are offered as a benefit to CC employees and have "third use priority" (see "Reservation Policy"on the Baca Campus website). Please email Belinda Barrientos, bbarrientos@coloradocollege.edu for additional inquiries and information not included on this page.
2. Private reservations can be made via the Events Management System
3. Reservations in this priority category are made on a "first come, first served" basis.
4. Charges for private visits are:
$75/stay for groups 4 and fewer
$150/stay for groups 5 and over
5. After reservations are made, a confirmation will be sent via email. This confirmation will include the facility the individual party will be staying in, the total cost for the visit, and payment instructions.
6. Check-in and check-out times (preferred): 3:00 PM check in 10:00 AM check out. Please inform Belinda Barrientos if you need different check in/out times.