Information for Visiting Professors
Teaching on the Block Plan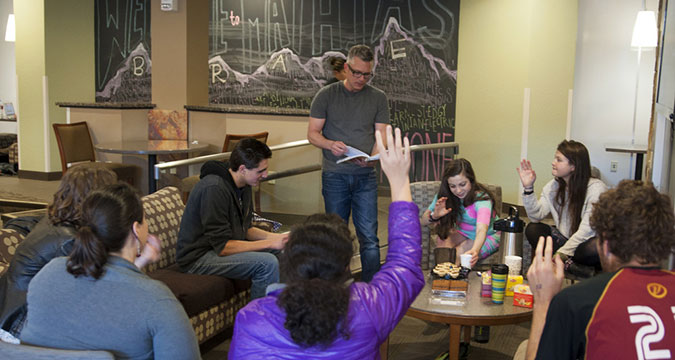 The Block Plan is a concentrated format, with each day the equivalent of about a week under a semester schedule. Some maintain that the amount of material covered each day -- and the amount of homework assigned -- should be the same as a week's in a semester. Others maintain that the Block Plan encourages depth of coverage rather than breadth. Because, for example, each class session spent discussing a novel is the rough equivalent of three 50-minute class sessions under the semester schedule, two days of discussion works out to about two weeks of discussion in a semester. So you may find yourself assigning less reading in total, but spending more time covering each text or topic. Remember, while students will almost surely have extracurricular activities, yours is the only class for which they must prepare.
If at all possible, on a visit to the campus or in the days prior to your teaching block, sit in on a class or two. This may help you gauge the demands of teaching on the Block Plan. For online examples of current syllabi, see your host department's website. Become familiar with teaching and learning resources, such as the Crown Faculty Center and Colket Center.
Colorado College operates under an Academic Honor Code system with which you should be familiar. Please review the materials contained on the linked websites and ASK YOUR CHAIR if you have any questions about the Honor Code or about Honor Council procedures and policies at the College. You may also contact the Faculty Advisor to the Honor Council. He or she would be pleased to talk with you about the Honor Code. ALWAYS introduce the Honor Code at the beginning of your classes, explain your policies and preferred practices, and require students to sign "Honor Code Upheld" on papers and examinations. If you suspect an Honor Code violation, please speak immediately with your chair or program director, as he or she can assist you in taking the next steps outlined on the Honor Council webpage.
Classes meet at 9:00 a.m. on the first day of block; after that day you may set a meeting time with which you feel most comfortable (meetings will usually be 2.5 or 3 hours long). Students are supposed to be available to you from 9 a.m. to 3 p.m. You may want to spend a class day at the college's mountain cabin or, if you plan sufficiently in advance, you may spend several days at the Baca Grande Campus in the Sangre de Cristo Mountains. Check with support staff or your department or program chair as far in advance as possible about arranging for transportation and meals.
A precise, carefully delineated syllabus with class meeting times, office hours and telephone numbers, description of assignments, paper and presentation guidelines and deadlines, grading system, and attendance/late paper policy statement is even more important for this concentrated academic schedule than usual. Students often like to meet with professors, so plan on scheduling ample office hours.
By the end of the first five to seven days of the block, students usually should have been given an assignment and had it graded and returned. Thus they will quickly receive some idea of your grading style and expectations.
Colorado College faculty use a variety of pedagogical strategies, even within a single block. Most combine the instructor's presentation of material in lecture format with discussion and group activities. The best mix of strategies varies somewhat by division and definitely by individual! Straight lecture format is perhaps less effective for most (but not all!) on the Block Plan than in university settings with course enrollments in the hundreds. More importantly, one purpose of the Block Plan is to encourage a seminar-like experience within a conceptual framework conveyed by the instructor. Questions, discussions, and free exchange of ideas are vital to the experience. The Block Plan is also ideal for assigning projects and/or oral presentations by the students, either individually or in groups.
Long research papers are obviously unwieldy and time-consuming for most (again, not all) one-block courses. Many papers assigned on the Block Plan average five-six pages; some faculty assign frequent one-page response papers, and others do combinations of two or three papers of various lengths per block. You are also welcome to (and students will expect you to) schedule a final exam on the last day of the block. Please remember that very quick paper turnaround is essential on the Block Plan: students should get back graded papers a reasonable time before the next paper is due. You may also allow or demand paper revisions according to your own policy.
Please feel free to use the full scale of grades for individual assignments and course grades. Not all students do A and B level work all the time and in every course. A general description of each grade may be found in the Colorado College Bulletin (the Catalog of Courses), in the "Academic Policies" section, which you should review.
At the end the block, students submit evaluations through an online system (Banner), after which their grades are released to them. Faculty can access the anonymous student evaluations after grades are entered through Banner.
General Information
Please review the For New Faculty page for important information about additional teaching resources, class lists, the library, printing, ordering textbooks, and course evaluations.
You will likely be staying in a college-owned apartment on or near campus. Once your travel plans have been finalized, arrangements will be made to give you the keys to the apartment. Mail is usually not delivered to the apartments; please have your mail sent care of the department in which you will be teaching. If you will be bringing your own car, please let your department chair know in advance so she or he can arrange for a parking permit for you.
The college's health plan does not cover visitors who stay less than a year. If you are employed for less than a year please arrange with your own insurer to cover you while away from home.
We will arrange for your own personal office space and you will also have the use of your host department's general office. Please introduce yourself to your departmental staff assistant as early in your teaching block as you can. You will have a computer in your office. Your classroom will be assigned a few days before the block begins: your departmental staff assistant will have that information for you. If your course includes a computer lab component or if you have particular audio-visual needs, contact your department chair well in advance of your teaching block.

Colorado Springs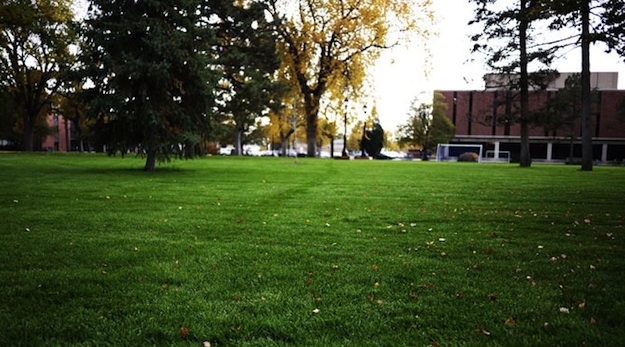 If possible, plan to arrive a day or two (at least) ahead of your first scheduled class. Weather in the Rockies can be unpredictable at any time of the year and, from October through April, it is always possible that your travel may be delayed. While you may experience sunny, 60-degree weather in the middle of winter, you might just as easily encounter a snowstorm in April. Pack accordingly. In addition, the Springs is located at an altitude of 6,200 feet in the arid southwest. If you live close to sea level, you may require a few days to adjust. You may have headaches, feel a bit queasy, and/or get tired easily for at least a couple of days. Be sure to drink plenty of water to counteract the dry climate.
Colorado Springs has several good to fine restaurants; ask people in your department about their favorites. If you don't have a car, you will still have access to restaurants, convenience stores and bookstores: downtown is within walking distance of the college. If you have access to a car, the surrounding area offers (of course) beautiful parks and scenery and a great variety of outdoor activities -- skiing, mountain biking, hiking, fishing, etc.
The Colorado Springs web site shares information about the city. The El Paso County website provides information on park services and programs, county maps, and county offices. The Colorado Springs Regional Business Alliance provides helpful information about relocation to Colorado Springs.
This guide is based upon one devised for the Department of English, Colorado College, by Barry Sarchett.
Welcome from the faculty and students of Colorado College. We look forward to your visit. To assist you in planning and enjoying your stay, we have collected below some information about the Colorado Springs area, the College, and the Block Plan.