Reserving Sacred Grounds in Shove Memorial Chapel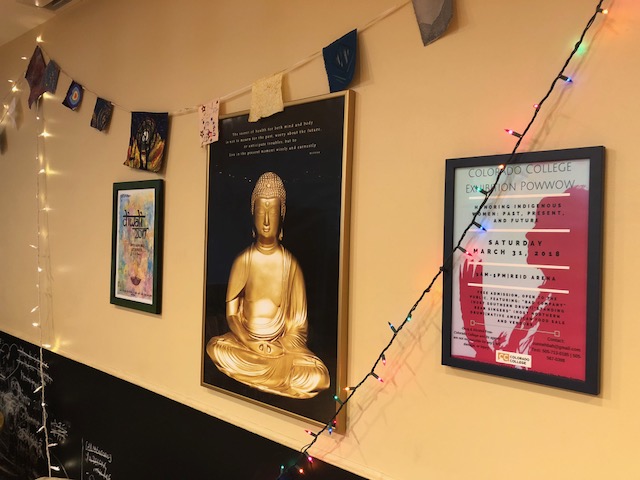 Sacred Grounds is one of the most popular gathering spaces on the Colorado College (CC) campus and receives consistent requests for reservations. Members of the CC and Colorado Springs communities are welcome to inquire with Brandy Lachocki, the Shove Memorial Chapel Office Manager, to reserve Sacred Grounds for meetings, movie events, and other programming. An AV system and a kitchen are available for use. Brandy may be reached via email at blachocki@coloradocollege.edu or at (719) 389-6638. Priority is given to members of the CC community. The space must be left in the condition that the group found it, including cleaning up food items, papers, and placing furniture and cushions in the original locations. The holiday lights and framed posters on the walls are not to be moved.
CC organizations which have a revolving Sacred Grounds reservation for the academic year, must contact Brandy Lachocki by Block 8 of each year to confirm the use of the space again for the upcoming academic year. They must put in a new reservation for Blocks 1-8 and provide two contact names in case Brandy needs to reach the organization regarding your reservation.
If an organization chooses not to use Sacred Grounds for their meetings, please contact Brandy as soon as possible to free the space for other groups to use.