Student Hub
Index
Wondering about what community engagement could look like for you during COVID-19? Please visit our COVID-19 community engagement policy webpage to learn more.
CCE Pathways to Engagement
CCE Programs
Financial Support
Learning Resources
General Resources
Advising
If you need community engagement-related advising, you can schedule a meeting with one of our staff here.
---
Student Leader Resources
Student Leader Handbook
Engaged Leader Reflection Toolkit
K-12 and Youth-Specific Student Resources
You may also find the following resources of use:
---
Reserving Meeting Space in the CCE
You may request after-hour or weekend usage by emailing cce@coloradocollege.edu. Requests should be made at least 48 hours in advance. Reservations may be denied due to conflicts with other programming or at the discretion of the Administrative Assistant. Any key checked out must be kept in the possession of the representative and used only for the scheduled event. Keys must be returned within 24 hours after the event.
---
General Consent Forms
---
Transportation Options
Public Transportation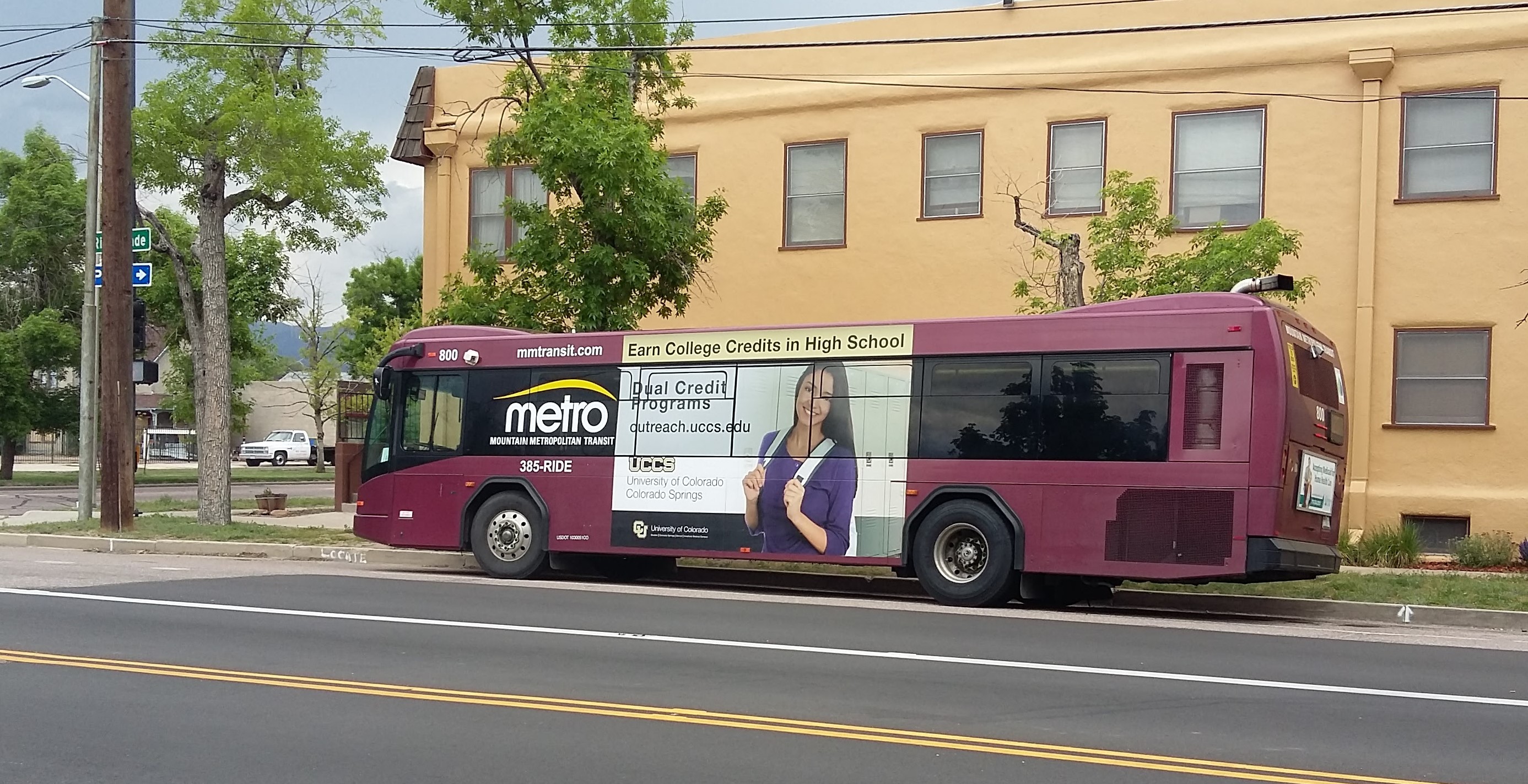 The CCE has folding pocket maps and additional route information available for interested students. Mountain Metro also has the following information available online:
College bus pass program
Instructions for how to use the COS metro
My Next Bus
System Map (pdf)
Bicycle Access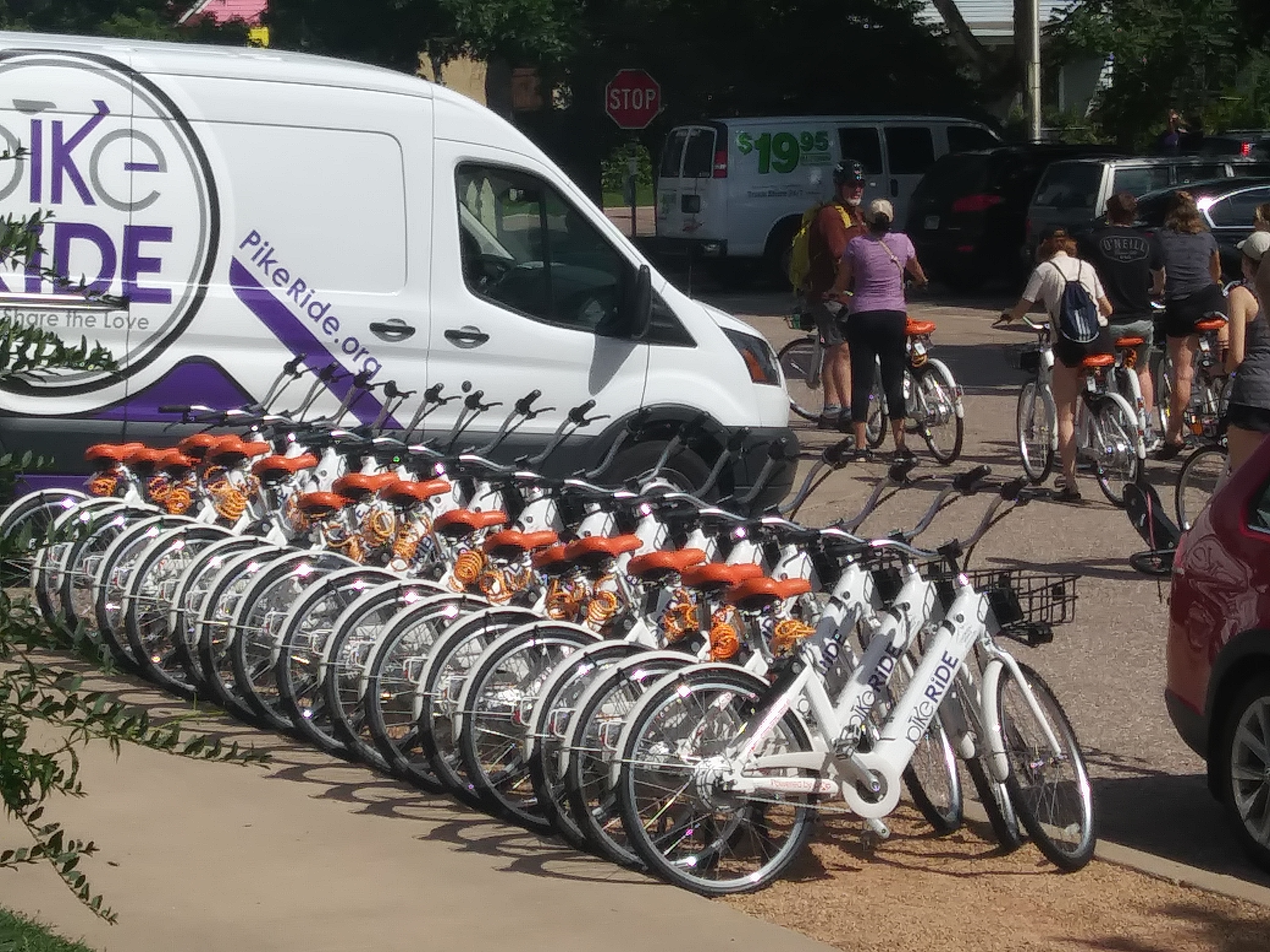 Pike Ride:
Getting started with the new electric-assist bikes is easy, and your first twenty minutes are free. Simply download the Drop Mobility app on your smart phone and follow the in-app instructions: https://pikeride.org/
CCE Bicycles
The CCE has a small number of bikes that can be used free of charge for a day by students to get to and from local non-profits, schools, etc. for community engagement. Anyone wishing to use a bike should stop by the front desk of the CCE or email cce@coloradocollege.edu.
Resources Beyond the CCE
Other Pathways to Engagement:
Financial Support:
Summer and Post-Grad Opportunities
Check out a vast array of post-graduation opportunities here!
Frequently Asked Questions
How do I start a student organization? How do I join a student organization?
We love our CCE-affiliated student organizations and are excited to support you in either joining or creating one. We highly recommend you check out our current list of student organizations through this link and see if any of the listed organizations' mission statements align with your interests. If you do not see what you are looking for, then you can fill out the application form that is also listed on that website and submit a proposal to CCE staff. Once we receive your proposal, we will set up a meeting with you to discuss possible sites you could partner with, areas for collaboration, and general student organization policies. If you would like additional support or information for this process, you can reach out to either the Assistant Director of Student Organizations Yang Huang (y_huang@coloradocollege.edu) or CCE staff member Sophia Pray (spray@coloradocollege.edu).
I am excited to start volunteering off-campus, but do not know where to start. What are my next steps?
Great! Landing on the CCE webpage is a great place to start, so you are already on the right track. We encourage all students looking to volunteer off-campus to join a BreakOut trip on a Saturday or Block Break to do direct service work in collaboration with other students and a trained BreakOut leader, or check out our updated list of off-campus volunteer opportunities here. Additionally, we encourage students looking to do collaborative off-campus project-based work to join one of our ten issue-based coalitions. Each coalition has an Issue Organizer student intern, who is responsible for partnering with interested students in finding meaningful work within their designated issue area. If you are inclined to do off-campus work in a class-setting or independently, check out our PEAK Inquiry database here. Finally, we encourage all students to set up a meeting with a CCE staff or Co-op member to further explore options. If you are not sure who to reach out to, feel free to set up a meeting with Sophia Pray (spray@coloradocollege.edu)using this scheduling link.
I am a CES student who is excited to apply for CEL at the end of my first year. What can I do to make myself a competitive applicant?
The Community Engaged Scholars program intentionally prepares students interested in advancing to the Community Engaged Leaders program, and so you are already on the right track if you are a CES student! Since CEL is geared towards integrating student engagement with their academics, one concrete steps first year students can take to bolster their experience is take one of CC's Community-Based Learning courses, which you can find here, and begin reflecting on the ways that you foresee your engagement connecting with your academic path. Gillian Lasher, our Co-Director of the CES/CEL programs, is a great resource for any CES and CEL student to meet with, and she can be reached at g_lasher@coloradocollege.edu.
I have an idea for a research project I want to do with a community partner, but do not know how to design my project and begin.
If you are looking to do an engaged research project out of personal interest, for a capstone or thesis project, and/or for research experience and connection-building, we first recommend you check out our PEAK Inquiry database here to ensure there are no existing project requests that match your interests. After that, please reach out to our Community Partnership Coordinator Niki Sosa (nsosa@coloradocollege.edu) as she is best equipped to direct you to local community partners for a partnership.
I am overwhelmed by all this information but do want to engage. Who should I talk to?
No worries, we understand! Please set up a meeting with Civic Leadership Paraprofessional Sophia Pray (spray@coloradocollege.edu) using this scheduling link.
How do I reach out to a community partner initially, if I want to partner with them for a project or start volunteering with them?
Great question. We recommend reaching out to our Community Partnership Coordinator Niki Sosa (nsosa@coloradocollege.edu) for advice and tips on partner outreach.
How do I balance off-campus work with my school and other extra curricular activities? Do you all have any strategies?
While we hope that community engagement helps break up the intensity of the block plan and rigorous academics by providing an outlet for community connection and relationship-building beyond the campus, we do understand that finding the balance between community engagement and school work can be a challenge, especially when students are balancing additional jobs or extra-curricular activities as well. We recommend reaching out to the Advising Hub to talk through time management strategies, or reaching out to one of our current student interns to learn about the ways that they personally practice time management.
I work with youth, and heard something concerning from one or multiple of the children about self-harm, abuse, neglect, or something harmful aimed at another student. What do I do next?
Thank you for being attentive, and looking for next steps. As an adult working with youth, you are responsible for reporting your observation to the school district, and Colorado youth mandatory reporting agency. Please contact Civic Leadership Paraprofessional Sophia Pray (spray@coloradocollege.edu), and she will walk you through the mandatory reporting process. In the meantime, please refer to the following documents: CCE Policies for Working with Minors and the Incident Report Form.