Beginning a Partnership with CC
What do we mean by Community Partner?
The CCE is committed to developing and deepening sustainable partnerships. Specifically, our "Summit" Community Partner Database includes non-profits or government agencies
that operate within the Pikes Peak region, or are regional organizations with whom Colorado College has a recurring, ongoing relationship;
whose expressed purpose is to meet an identified community need;
that have formally* collaborated with Colorado College to address community needs
that intend to continue these ongoing partnerships into the foreseeable future.
*By formally, we mean an institutionalized relationship that will be sustained beyond individual relationships. Examples of institutionalized relationships include partnerships through courses, co-curricular programs, or student groups run through offices or departments on campus.
As we continue to create and strengthen community partnerships, the CCE has outlined goals that will be our focus moving forward. Following these guiding principles, we prioritize building and strengthening partnerships that meet or have the capacity to meet the following criteria:
Partnership Criteria
Progressively and measurably develop students' knowledge, skill-sets, and problem-solving abilities
Prepares students for and shapes postgraduate experiences
Engage community-based organizations in Colorado Springs
Involve meaningful commitments, relationships, and outcomes
Create shared voice and investment, shared ends and benefits
Provide ongoing or long-term opportunities for engagement
Meet an identified community need and is demonstrably effective
Reflect the intersection of College and community priorities
Harness multiple forms of engagement and mobilization
Engage diverse stakeholders
A list of our current community partners can be found here.
---
Benefits to Partnership*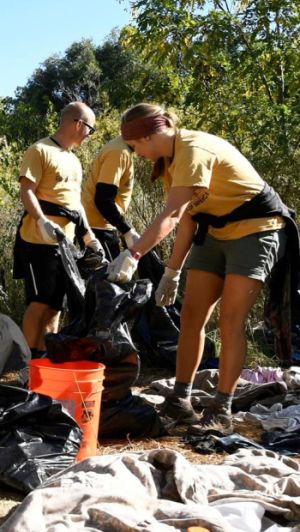 Our goal is for the benefits of our partnerships to be shared equally among the community, students, and the college.
The community benefits through:
Diversifying and increasing the volunteer pool of partner organizations
Assistance in carrying out solutions to identified community needs
Building positive relationships with members of the CC community
Educating the CC community about the needs and issues that partner organizations seek to address, and in so doing inspiring action on these issues
Raising awareness about community resources to the CC Community, increasing the network of people that can refer individuals to, or provide support to, partner organizations
Providing access to college resources, including material resources such as space, but also immaterial resources such as an innovative, passionate, and educated student body!
Our Students benefit through:
Opportunities to provide valuable contributions to the community
Real-life experiences to enrich, deepen, and apply what they are learning in and outside of the classroom
Gaining a more realistic, nuanced understanding of social problems and solutions
Skills development and career exploration
Fostering empathy, self-reflection, and self-awareness
Opportunities that contribute to intellectual, moral, and social personal development
The college benefits through:
Faculty and student engagement in meeting community needs
Positive relationships with local communities and organizations
A better prepared and qualified group of college graduates ready for meaningful employment, and working as change agents for the common good
Extended knowledge of local community issues, resources, and partners
Diverse research, enhanced teaching, and outreach to community
*Some of the language of this section was adapted from the Office of Service-Learning at Stanislaus State.
Ways to Partner
We have a wide variety of ways you can get involved with the CC community, including ways to partner with the CCE office or other community engagement programs on campus. We encourage you to consider which of these types of partnerships best suits your organization's needs and opportunities:
Partner with Student-Run Organizations, through which students engage in on-going service, awareness-raising, or advocacy that seeks to meet community-identified needs.
Partner with faculty to host students during a Community-Based Learning (CBL) Course (Updated List Coming Soon), in which students' community engagement experiences are integrated into the curriculum. Such partnerships enrich what students learn in the classroom by bringing issues to life and enabling them to apply classroom knowledge.
Partner with the CCE to sponsor service or advocacy initiatives, as well as educational events.
Advertise service opportunities directly to students through Summit, our new community partner database. Such opportunities would not be officially sponsored or endorsed by the CCE, but through this website the CCE can help you directly communicate with our student population.
Apply to be a part of the Public Interest Fellowship Program, through which partner nonprofits receive support in recruiting and hosting a qualified summer or yearlong student fellow.
Host students for immersive, short-term service experiences (1-2 days) through the student-run organization BreakOut or week-long new student orientation trips, called "Priddy Trips." (These options are primarily but not exclusively for regional partners.)
Requests for Financial Support
The CCE is unable to accommodate requests centered around financial support to community organizations for the following reasons:
We work with too many organizations to be able to do this equitably for everyone.
Financial support does not meet our mission of forming partnerships that support learning experiences for students and apply knowledge to real-world community needs.
Our budget comes from tuition dollars, which obligates us to be able to make a clear case for how the event or project engages and benefits CC students; our funds should not go directly to community needs but rather to support ongoing student engagement to meet those needs.
We would be more than happy to discuss other ways that the CC community can support the mission of your organization. If you are interested, please reach out to our Community Partnerships Coordinator to set up an exploratory meeting to discuss future partnerships.
What to Expect when Working with CC Volunteers
Please note that Colorado College is on the "block" plan, which poses unique benefits and challenges to community partners. A "block" is a period in which a student takes one class for three and a half weeks, beginning on a Monday and ending on a Wednesday four weeks later. There are 4 blocks per semester (8 per year), plus an optional Half Block in the winter and two Summer Sessions during the summer.
Classes typically meet 9 a.m. - 12 p.m., Monday through Friday, with applicable labs in the afternoon, but professors are free to schedule classes in the format they feel is most suited to the subject matter.
The block plan teaches students to explore and analyze subjects intensively, while working in teams with faculty and students to provide answers and solutions on short deadlines. This format can be beneficial to community partners in that students are posed to "dive right in" - hitting the ground running, adapting quickly, and completing projects on short timelines.
However, the schedule and rhythm of a block can pose challenges to partners. While students are often available in the afternoons, they are generally unable to perform any volunteer or service activities on weekday mornings. The rotating schedules our students face also makes it difficult to schedule long-term projects. A student may not have any afternoon commitments one block, but a lab requirement every afternoon the next. Lastly, the fourth week of each block is when our students are often giving final presentations, turning in essays, or taking their final exams. As a result, it is often more difficult to pin them down for activities on those weeks.
How can you work with the fast-paced and changing schedule our students go through?
Plan far ahead. For a successful endeavor, aim to plan at least three weeks in advance.
Organize training and activities that are in the afternoon or on the weekends.
Consider if there are ways to build flexibility into your volunteer requests (e.g. offering a range of different times), to accommodate student schedules that can change from month to month.
Find out what current students and student groups are doing. It is often easier to get incorporated into an existing program than create momentum and interest in something brand new.
Meet with us! We can help brainstorm creative solutions to meet your organization's needs.
Next Steps
If you are interested in starting or expanding partnerships, please contact Niki Sosa, our Community Partnerships Coordinator.