Peace Corps Prep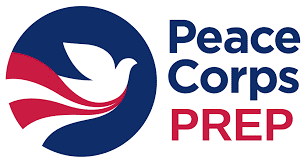 Are you interested in global service and leadership after graduation? How can you prepare yourself to be a competitive applicant for international community-based fellowships like the Peace Corps? Colorado College has just been approved to launch our new Peace Corps Prep program, one of only a few small liberal arts colleges in the country to offer this exciting certificate program.
In this pathway program jointly administered through the Collaborative for Community Engagement (CCE), the Center for Global Education & Field Study and the Career Center, our new Peace Corps Prep program helps you identify your areas of global focus and map you through the pathway of skills, coursework, and experiences to meet those goals, and ultimately be a competitive applicant to the Peace Corps (or other international fellowship programs).
There are four components parts to the certificate program:
A strong base of skill training (50 hours) and coursework (3 courses) in one of six focus areas:

Education
Health
Environment
Agriculture
Youth in Development
Community Economic Development

Foreign language proficiency (varies by world region and language)
Intercultural competence ( a combination of approved courses & immersive experience)
Professional leadership development (Career Center development & substantial leadership experience)
The Peace Corps Prep program will help you map out courses, off-campus study experiences, community engagement activities, and leadership development opportunities to demonstrate your achievements and your focused growth in all these areas over your four years at CC, and document them all in a portfolio in Summit.
While a Peace Corps Prep certificate does not guarantee acceptance into the Peace Corps, all students who successfully complete the program demonstrate a competitive edge when applying for Peace Corps service or other competitive international service, leadership, or fellowships after graduation. The Peace Corps Prep certificate pathway program is open to all CC students, regardless of year or U.S. citizenship status.
To learn more about applying for the CC Peace Corps Prep program, please contact Career Coach Gretchen Wardell, gwardell@coloradocollege.edu.