Bonner Goals
Bonner Community
Goal
The Bonner Fellowship helps students build a sense of community on campus by linking them together as a cohort, and providing pathways to connection through first-year orientation, reflection groups, All-Bonner meetings, cornerstone experiences, retreats, and cohort co-curricular programming meetings. Students are encouraged to learn from, support, and engage with one another throughout their time in the Bonner Fellowship at CC and beyond. Fellows are also encouraged to build community with student organizations, administrators, and faculty across the CC campus.
For information about the Bonner Leadership Team, click here!
---
Core Expectations & Opportunities
New Bonner Orientation
Orientation is the first experience you will have as a Community Engaged Fellow in the Bonner Program at CC. The key learning objective here is getting to know other Bonners, both in your class as well as older students, and beginning to build relationships with the people you will work with over the next three years. You will also learn about the Bonner developmental model, the national Bonner network, why we have the Bonner program at CC, learn about the CCE, and receive an introduction to the community standards we all uphold as part of the Bonner program.
Reflection Groups
Learning happens best in community, when we have the opportunity to reflect on our own experiences as well as learn from the experiences of others. To support learning, as well as provide more spaces for connection and relationship-building among Bonners, students will be organized into small "reflection groups" of 3-4 Bonners. These groups will meet throughout your time at CC. Junior and senior year Bonners will become reflection group leaders, based on individual interest or assignment at the beginning of the year. These reflection groups will meet regularly at every all-Bonner cohort meeting, along with any additional unpaid time during the course of the rest of the block, as decided upon by group members.
Reflection group time in All-Bonner meetings are a part of a Bonner's paid fellowship, which financially supports community-engaged learning, action, and reflection.
All-Bonner Meetings
All-Bonner meetings will take place once a block and provide a space for all cohorts to join together. After general check-ins with everyone present, we will divide into reflection groups, and discuss the chosen topics for the day. The Bonner Leadership Team will take charge in planning these meetings, though anyone is welcome to pitch ideas for consideration.
Cornerstone Bonner Experiences
There are three main cornerstones of the Bonner experience that we incorporate, as promoted by the Bonner Network: the Sophomore Exchange, the Capstone project, and the Senior Presentation of Learning. Each one of these activities has a different purpose.
The Sophomore Exchange promotes learning about what it means to be a Bonner

The Capstone process (see academic section above) is all about integrating community engagement work and academic work

The Senior Presentation of Learning is about crafting the narrative of you, and celebrating the work you have done while showing a path for other students as well (see academic section above)
Bonner Retreats
In addition to the cornerstone experiences at CC, we host all-Bonner retreats during the Fall and Spring semesters. In normal years, we facilitate the Fall retreat over a weekend in Block 3 and the Spring retreat over a weekend in early Block 7 at the CC Cabin. These retreats provide ample time for social bonding, intentional reflection, and learning, while at a beautiful location off-campus to break out of the CC bubble.
Bonner Internships
Every academic year, we will have a Co-op Co-Director of the Bonner Fellowship, who will be responsible for both overseeing fellow CCE interns through the Co-op, as well as assisting CCE staff in the running of the Bonner program. This is a great opportunity to contribute to the vision of the program, work more closely with affiliated CCE students and staff, and develop additional leadership experiences. Applications for the academic year internship position will be announced in the summer every year.
Additionally, we will hire a Bonner Intern for the summer, who will work with CCE staff to address program updates, run the Bonner Admissions process, and prepare for Bonner Orientation. Applications for the summer internship will be announced in the spring semester. Students have the opportunity of applying for the academic year internship if they wish to continue working for the Bonner program after their summer Bonner Internship, but are not guaranteed the position.
Bonner Social Media
We encourage all Bonner students to say active on our Bonner Facebook page, and through the GroupMe messaging platform that we have set up. Additionally, the CCE continues to share Bonner stories and announcements through our CCE Facebook Page and Instagram Page.
Engagement and Work Guidelines
Goal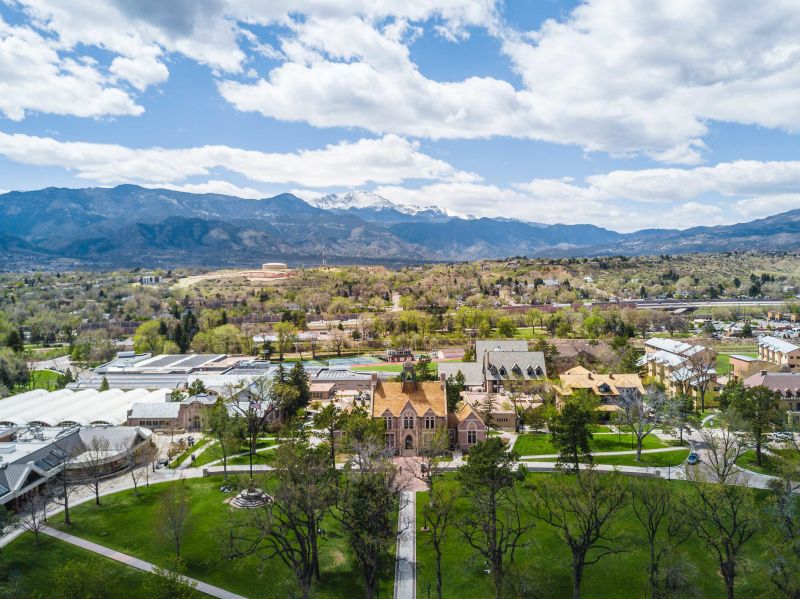 Bonner students will discern, through project-based and direct support for community partner organizations, their primary issue-areas of interest, and be able to work collaboratively and independently, while learning concrete problem-solving interpersonal skills and developing local and applied knowledge within that issue area.
---
Core Expectations & Opportunities
Issue-Based Coalition Involvement
Once a block, these issue-based coalitions will meet for an hour; if working on projects or other engaged work through the coalition, separate meetings will be needed to support and do the work collectively; all coalition-related work and meetings count for Bonner engagement hours, as this is indirect community work, community-building, and engaged learning. There are 10 coalitions to explore around the following issue areas: Environment & Ecology, Racial Equity, Health & Accessibility, Criminal Justice, Poverty & Inequity, K-12 Education, Youth Organizing (Public Achievement), Gender & Sexuality, Refugee & Immigrant Justice, and Political Engagement. We ask that Bonners commit to one coalition as their "main" issue area of interest, but may join multiple coalitions to stay informed on other issue areas as well. Coalition communication will take place over Microsoft Teams, which you can utilize with your CC single sign-in access.
Project-Based Community Engagement
The Bonner program is "book-ended" by participation in project-based work. First year students begin the program by exploring community work through collaborative projects. Doing so enables students to meaningfully engage with the work of a community organization on a shorter-term basis, so you can explore multiple types of work and discern your passions. Senior students lead capacity-building capstone projects for their primary community partner, enabling students to do a "signature work" at the end of their college experience and leave a meaningful legacy on their organization. Seniors may choose to involve younger students in their capstone projects, as well. In the middle years - sophomore and junior years - students may choose to continue to participate in project-based work, work directly with a community organization in a more traditional internship, or a combination of these types of work.
Project-based work should be focused locally, to commit to our shared values of place-based learning and support. Please check with us if you are looking to work for an out-of-state partner remotely if you are from that community or already have ties to the organization you intend to work with. Students can utilize the PEAK Inquiry project database, the Issue Organizers, and CCE staff to connect with engagement opportunities.
Engaging Off-Campus
Students have many pathways for engaging with communities beyond campus during their time at CC. Along with joining issue-based coalitions and learning about the partner sites within those issue areas, students are encouraged to check out our High Impact Partner initiative to see if there are any sites they are particularly interested in working with, attend BreakOut trips to explore the community through short-term direct service trips, join a CCE student organization that works regularly with a specific partner site, and/or check out our ever-evolving off-campus opportunities list on our CCE website. Students engaging in off-campus work should adhere to the COVID guidelines of the community partner they are working with. Please also check out the CCE COVID best practices on our website.
Engaging On-Campus
Some students may be particularly interested in organizing others, including students, to engage in their issue of interest. One great opportunity to participate in this work is the Co-op - the Co-op is what the CCE is calling our student internship structure, meant to signify a co-operative structure through which we share power with students to jointly guide the work of our office. The Co-op includes 5 Board of Director positions that are specialized around the specific pathways of involvement in our office (including for CEF), as well as 10 issue organizer positions for which you could apply. The workflow can be best understood through this visual diagram.
Students are encouraged to apply for Co-op intern positions to and further develop their skills in organizing and teamwork. This work will be considered a placement for the Bonner program, and may be the primary work of Bonners, or combined with other work. Please note that the funding cap of $2100, or 192 hours, continues to apply - the Co-op will not be a second job for Bonners.
For any other community work that is primarily on-campus, Bonners will need to be able to clearly and thoroughly articulate how the work benefits communities beyond the campus and the public good. Bonners will be asked to go through the same MOU and CLA process as students working primarily off-campus, as core tenets of our program are collaboration, and investing in existing, sustained initiatives.
Engaging While Studying Abroad
Frequently Asked Questions
Is it possible to study abroad and meet the program requirements?
Simple answer: Yes! We encourage you to pursue study abroad in your junior year, as this is a best practice in higher education for a number of reasons. First, you have a major. This can make a study abroad experience more purposeful as you can align your experience with your academic focus. Second, you will have spent two years establishing relationships with other students, faculty, and staff. Finally, you will have established a CLA in the Bonner program for at least one year, developing the critical experience needed to succeed in a community-engaged placement overseas.
Meeting program requirements:
Remember to log 192 hours of engagement
Create a CLA with your remote partner site or in-person site in the country you are studying in,
Send in your blockly written reflections, and/or participate digitally in a Bonner Reflection Group
Attending blockly Bonner meetings digitally is optional, but strongly encouraged
How would my internship with my CLA site be affected?
It is important to communicate with your primary site(s) in Colorado Springs about your plans to go abroad. The farther in advance you can plan, the better. We encourage you, if you are planning to go abroad in your junior year, to begin the conversation with your partner in your sophomore year.
How can I start/complete my capacity building project?
It's critical to establish a plan for your capacity building capstone project in the junior year. Please take your study abroad experience into account in planning how you will plan for and implement a capstone project.
How can I still be informed and/or participate in meetings?
We encourage you to virtually participate in the CCE Changemaker Curriculum Links to an external site., All Bonner meetings, and reflection groups. If you are unable to participate virtually, please reach out to CCE staff so we can envision alternatives to these pillars of the program, such as written reflections and supplementary readings.
Work Guidelines
Students will log all engagement and learning experiences, to ensure they meet the expectation of roughly 24 hours per block. By the end of the semester, students should have roughly 96 hours logged, and by the end of the academic year, students should have around 192 engagement hours logged. Due to budgetary constraints, the CCE is not able to provide funding support for students who work over the allotted 192-hour compensation amount.
Students must submit in a timely manner daily hour logs on Banner, Colorado College's payroll system, as well as through Summit, which will be approved by site supervisors electronically. In your first year in the program, your site supervisor will be the CCE's Civic Leadership Program Coordinator. In subsequent years, it will be the site supervisor who signs your CLA. Logging hours on Summit must occur in conjunction with the submission of timesheets in Banner for pay to be distributed in a timely manner. Failure to submit time in Summit and Banner may result in the forfeiture of pay.
Information on submitting hour logs can be found on the separate Canvas page, under files.
CLAs and MOUs
Students are responsible for completing a Community Learning Agreement (CLA) each semester of each year and a Memorandum of Understanding (MOU) each academic year.
The CLA is the student's primary engagement commitment outlining learning goals and work objectives, which must have a direct site supervisor who can sign off and account for all hours completed at a site. Students will report to CCE staff as supervisors if doing project-based work through the coalitions, which means that they must fill out a CLA with CCE staff before each semester of work; if doing direct work with a single partner site, students will create a CLA with an identified supervisor from that site and submit an agreement through Summit. Students are expected to complete at least 5 hours of engagement work with their primary CLA site (including CLAs set up with issue-based coalitions), for a total of 15 hours of CLA-focused work each block.
The MOU outlines mutually agreed upon expectations of all parties involved in a partnership. Students are responsible for reviewing and signing an MOU with their direct supervisor and a CCE staff member at the beginning of each academic year starting in year two.
Engagement Support - Community Engagement Advisors
To ensure we are providing support to all Bonners and Community Engaged Leaders, the CCE will assign "core advisors" to every student in addition to providing opportunity-based advising. We will be reaching out regularly to advisees to check in on progress, answer questions, help problem solve, support goal setting, and generally provide guidance on your community engagement path.
In addition to having your primary Community Engagement Advisor in the CCE, the rest of the CCE staff is available for specific opportunity-based guidance as well. As you move through your time at CC and deepen your community engagement, you will connect with the rest of the CCE team.
Academic Integration
Goal
To purposefully impact community and Bonner students, community engagement must be integrated with the core intellectual pursuits of higher learning. First - to impact community, we must leverage our greatest public asset - knowledge students learn in, and alongside, the classroom and created through research. In your community work, our goal is for you to apply and embody what you learn in classroom and alongside the classroom. Second - to impact Bonners' development into lifelong citizens, students must have the opportunity to learn and grow from their engaged experiences. The Bonner Fellowship aims to cultivate in students knowledge and skills for how to engage in intentional, humble, beneficial ways that attend to and do not reinforce inequalities and privilege.
---
Core Expectations & Opportunities
CCE Changemaker Curriculum
Knowing how to engage effectively, deliberately, or democratically must be learned. Within the academic division of labor in higher education, students discern what they believe needs to be changed in the world in core disciplines and majors; the field of civic engagement, with a foot in theory and a foot in practice, builds experiential knowledge of how to effect change in the world. Bonner students will have the opportunity to participate in educational classes and co-curricular workshops related to civic education and community work throughout their time at CC, alongside students enrolled in the CCE's other co-curricular programs.
The Bonner learning community aims to generate spaces for dialogue and reflection; self-inquiry and understanding of the intersection between engagement and "positionality" - meaning how one's position in the social and political world shapes one's perspective, voice, and influence in community-engaged work; place-based knowledge and deep understanding of the issues in which you engage; theories and models of social change; and strategies to engage with - not for - communities beyond our campus.
The full CCE Changemaker Curriculum can be found here.
Reflections
Reflections are an important aspect of the Bonner academic journey, for they encourage students to synthesize the information they are learning both through engaged experiences and coursework. There are two main reflections required of every Bonner--the mid-year engagement reflection, and the end-of-year Plan of Action essay-- both of which are submitted through Summit . Additional short-answer reflections on Summit are only required if a student is unable to participate in reflection group activities during the block, due to personal circumstances or study abroad, and will be due on the last Wednesday of the block.
The mid-year creative reflection: Students will have the option of submitting a longer-format essay (four-five typed pages) or an alternative format (see guidelines below) with a one-page written supplementary description, or explanation, behind the project. Written documentation will be submitted via Summit, all other reflection formats will be submitted in person to the CCE.

In this reflection, please reflect on the following questions: How have I been changed, and how have I affected change? What have I learned in this experience? What has surprised me? If I could talk to myself before I started this work, what would I say?
| | |
| --- | --- |
| Acceptable Project Formats | Additional Requirements |
| A video project or video essay | N/A |
| An art project (any medium acceptable) | An artist's statement (1-page) explaining the motivation |
| A collection of journal entries from the Bonner student's experiences | Minimum of four entries (around 1-page each) or eight entries (half a page each) are required |
The End-of-Year Plan of Action
Over the course of the second semester, you will put together a Plan of Action that details your commitment to a community partner, project, or activism campaign in which you plan to engage in the coming year (and hopefully longer). This plan will identify what social or environmental issue on which you will focus your energies and why; what strategy/ies you find to be best in effecting change on the issue; and will articulate how you intend to start/continue your work. Assignment instructions may be found in Canvas under files.
Engaged Portfolios
The portfolio feature in Summit is an integral part of ensuring the time students spend engaging in the community is as fruitful as possible. There are four main goals for storing all reflections on the Summit database:
To ensure intentional, timely reflections. Students disengage from their hectic schedule, stepping aside to process what they've done and the effect the experience has had on them.
To have an additional avenue for the CCE to interact and push students to reflect deeper on their experiences. A member of the CCE staff will be responsible for reading reflections and suggesting questions and making comments intended to help students on their learning journeys.
To provide an ongoing, evolving set of reflections that will add up, resulting in a map of sorts that shows each student's personal trajectory through the Bonner Fellowship, allowing for even further reflection by a student on where they were and how they have developed as a person.
To provide students "proof" of all of their hard work at the culmination of the program. Shortly after graduation, students who complete the Bonner Fellowship will be provided a document showing all of their work in one place, along with some final comments from CCE staff. Not only is this valuable for the student's personal exploration, but the information can be adapted for application materials or talking points for jobs, higher education, presentations, etc.
Capstone Process
What is an engaged capstone project? The Association of American Colleges & Universities (AAC&U) have been calling these "community-engaged signature works," which they define as "culminating experience -- or a signature work -- in which students synthesize their knowledge and skills across general education, majors, the co-curriculum, and off-campus study, applying what they know and can do to important, unscripted real-world problems" (Hoy and Wolfe 2016).
Key elements of a community-engaged capstone include:
Project-based: has a beginning, end, and outcome
Integrative: connects identity, engaged commitments, and academic interests. The core characteristic here is that the project not only engages your time, but applies your academic knowledge, lived experiences and identity, know-how (abilities and skills), and passions.
Capacity-Building: builds the power and ability of your partner organization to fulfill their mission, leaves a positive legacy rather than a deficit when it is completed
Culminating, signature experience: organically builds on college experience
Co-created with communities beyond the campus, addresses community-identified needs
Senior Presentation of Learning
Toward the end of your senior year, all senior Bonners will have the opportunity to reflect on and share the ways in which they have grown, learned, and affected change during their Bonner journey. A big component of this presentation will be sharing more about your capstone project, as this will culminate and synthesize your experience in the program, but you will also engage in storytelling about your entire trajectory, work, and experiences along the way. The process of storytelling, we hope, is a powerful way to synthesize your experience; this also provides a rich learning opportunity for students in other cohorts to hear and learn from your experiences. If you are a senior, more information will be shared on these presentations to you during your senior year.
Academic Advising & Support
Academic Advising: Please refer to this academic advising worksheet to help you begin building or deepen existing relationships with your faculty advisors on campus.
Bonner Study Halls:During post-COVID times, we encourage Bonner students to gather in our CCE space to study together either during the workday or during the evenings. You all have a home here at the CCE, so we encourage you to use it as often as you would like! To get keys for evening study sessions, please reach out to the professional CCE staff.
Reflection
Goal
As a part of the Bonner Fellowship, all Bonners will engage in various forms of reflection throughout their years in the program. All of these reflections are intended to provide guidance for students in terms of how they are processing the impacts of their direct engagement with community partners, and in terms of how the students are developing their own interests and desires within the community engagement realm.
---
Reflection Requirements
Students will be asked to complete a reflection before the end of every semester, once in the Winter (Block 4) and once in the Spring (Block 8). Students will have the option of submitting a longer-format essay (four-five typed pages), in response to a prompt the Civic Leadership Program Coordinator at the CCE will provide, or an alternative format (see guidelines below) with a one-page written supplementary description, or explanation, behind the project. Written documentation will be submitted via Summit, all other reflection formats will be submitted in person to the Civic Leadership Program Coordinator.
Alternative Reflection Guide
| | |
| --- | --- |
| Acceptable Project Formats | Additional Requirements |
| - A video project or video essay | - N/A |
| - An art project (any medium acceptable) | - An artist's statement (1-page) explaining the motivation |
| - A collection of journal entries from the Bonner student's experiences | - Minimum of four entries (around 1-page each) or eight entries (half a page each) are required |