Youth Organizing & Public Achievement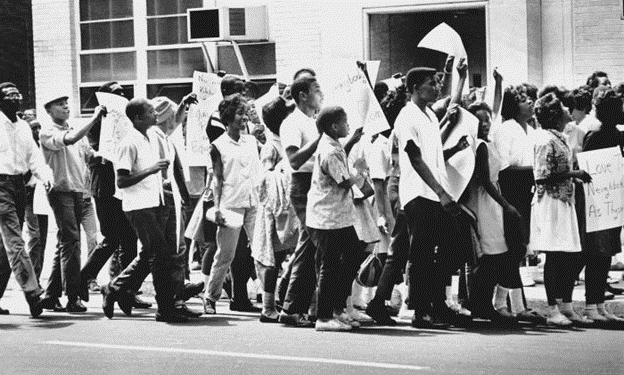 Youth have always been at the forefront of movements for social change. In 1963, thousands of school-aged Black children in Birmingham, Alabama, after being covertly trained in protest tactics by NSLC leader James Bevel, walked out of school and marched to the 16th Street Baptist Church to protest racial injustice in their city. Just because the children were trained in non-violence did not mean that they would not be met with police brutality-- they were arrested in droves, and the county jail was filled with almost 1,000 children on the first day of the protest. By the second day, police unleashed fire hoses, dogs, and batons on groups of children and continued to make arrests so large-scale that they had to use school buses to transport protestors to jail. The students were not deterred, and continued to protest in staggering numbers throughout the week, effectively bringing the "normal" workings of Birmingham's institutions to a halt. Youth were released following intense national public pressure stemming from widely publicized footage of the police brutality. It took images of children being attacked to spark public outrage over racism in Birmingham and across the country, and the brave actions of those children helped make Birmingham a central site of the Civil Rights movement.
You can learn more about the Birmingham Children's March here. Other prominent examples of youth-led activism throughout history are the 1968 East LA school walkouts during the Chicano Movement, students in Tucson, Arizona who fought against racist curriculum legislation to keep their Mexican American studies program, Indigenous youth protesting the Dakota Access Pipeline, and the March for Our Lives movement.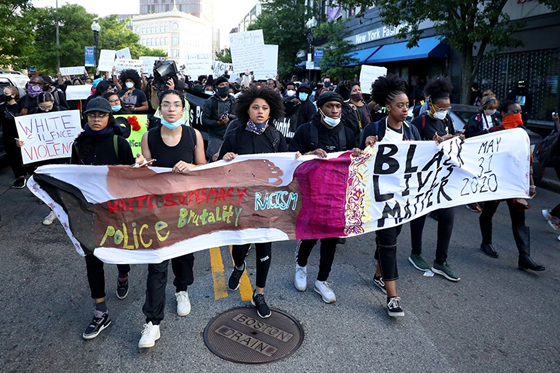 Youth are organizing everywhere, every day, and often in less visible ways than mass walkouts or protests. Young people have been instrumental in improving access to voting for their fellow young people (check out the work of New Era Colorado) and marginalized communities. They have organized protests, social media campaigns, healing spaces, and educational opportunities throughout the Black Lives Matter movement. They have advocated for safer, more supportive, and more equitable schools. Marginalized youth should not have to risk their lives and safety in order to have their voices heard, but so often do. The Youth Organizing coalition at CC operates under the idea that youth deserve our full support and partnership in these efforts, and are uniquely positioned to identify and act upon issues that impact them.
Current State of the Issue at CC
Organizations
Project VOYCE (Voices of Youth Creating Equity) was founded by youth in Denver in 2006 and is currently directed by CC alumna Vanessa Roberts ('08). Their mission is to: "partner with youth to cultivate transformational leadership that addresses the root causes of inequity in underrepresented communities by training, employing, organizing, and building equitable youth-adult partnerships," and they have organized campaigns surrounding youth voting and emergency food relief in response to COVID-19, among many others. Learn more about Project Voyce on their website.
Courses
ED131/SO290

Cross listed ED 131/SO 290 Youth Organizing for Social Change is partnering with Project VOYCE (Voices of Youth Creating Equity) where Denver area high school youth are facilitating the following workshops for CC students:

Bias, Positionality & Community Work
Youth Activism in Education Policy
Denver Policing & Community Taskforce
Public Achievement
Public Achievement (PA) is a youth civic engagement program in which college students guide local middle schoolers through the process of researching and organizing around issues they identify in their communities. The program was developed in 1990 by the Center for Democracy and Citizenship at the University of Minnesota (now at Augsburg College) and is informed by and indebted to the organizing practices of the Civil Rights Movement. We strive to center the voices, identities, and agency of youth as they work to enact local change, recognizing that youth impacted by oppression have the most transformative visions for justice.
Mission
At Colorado College, PA students lead programming that promotes the voices of students at North Middle School through organizing around place-based social issues. Our coaches work with youth to research and carry out projects that make meaningful impacts in their communities and build civic skills to work towards justice throughout their lives.
The Process
CC students participating in Public Achievement are called coaches, and work with small groups of middle schoolers to develop and execute a social or environmental justice project of their choosing. Very generally, coaches guide students through the following processes:
Articulating their intersectional identities as individuals and as part of communities
Locating self-interest in issues of injustice
Choosing issues to address through a process of civic deliberation, and forming working groups based on those issues
Researching how those issues manifest locally
Identifying local partners working on the issues
Narrowing issues down to a specific problem to address within their schools or communities
Generating specific goals and an action plan
Collaboratively executing a project
Celebrating their work and promoting sustainability
Community Partner
North Middle is located just a few blocks away from Colorado College, and is part of Colorado Springs District 11.
Visit North's "About Us" page and explore their website here.
Either during class time or with an after-school club, North students join PA to help fulfill their IB requirements. North hopes that PA will challenge all participants to think of themselves as capable, successful students and citizens who hold power to enact change.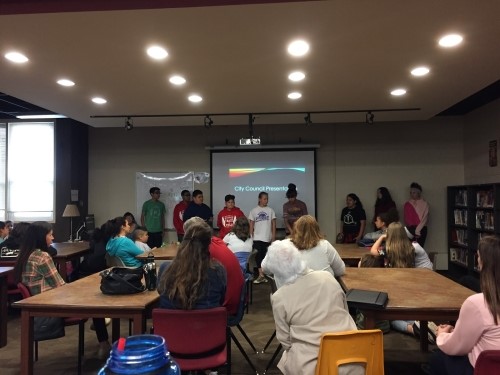 Testimonial:
My first contact with Public Achievement was at the Community Engagement Fair during my freshman year, when I saw a sign that read: "Are you interested in social justice? Do you like working with kids?" I am passionate about both of these things; naturally, I immediately applied for the job. By pairing social justice advocacy with a middle school classroom, however, this work has become exciting, new, and fun. For one, I have developed close relationships with numerous middle schoolers with whom I talk about the latest video gone viral or entertaining sports event on a weekly basis. At the same time, we also collectively grapple with the power dynamics, social norms, and on-the-ground need. Public Achievement has been a win-win-win for me: I have developed strong student-oriented relationships, honed teaching and leadership skills within the classroom, and made an impact on the Colorado Springs community.
-Elam, '20
Program Eligibility
Coaching is a volunteer opportunity for CC students and consists of a minimum of four hours a week of preparation and class time. Because class sessions are held during North's school day, we discourage students who take afternoon class-heavy course schedules. Consistent commitment to students and to preparation time is required. Coaches should demonstrate a passion for social justice and be prepared to engage in reflection and action to build meaningful relationships with youth.
PA During the 2020-2021 School Year
Given the uncertainty of this school year, PA will likely look very different based on the needs of CC students and our community partners. Please stay tuned for updates, and contact us via the emails listed below if you are interested in coaching.
Additional Information
Resources
Issue Panel
Watch the Youth Organizing Coalition

 

Issue Panel, from Monday, Feb. 15, 2021.