Community Engaged Leaders
Class of 2021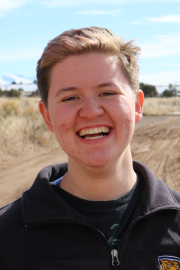 Bridget Galaty '21
Email: b_galaty@coloradocollege.edu
Hometown: Denver, CO
Major: Math Econ
Bio: I have always loved learning. Since a young age, I saw the power of sharing ideas, whether through traditional classroom methods or more creatively through film or journalism. Naturally, I found myself gravitating towards engaging in spaces where I could foster my love of knowledge. At CC, my community engagement work is generally focused on education, and my main partnership has been interning with the Pikes Peak chapter of the National History Day program. On campus, I can also be found playing on the Cutthroat Rugby team, participating in President's Council, and working in the QRC and Admission Office. I can typically be found wearing my trademark bow tie - especially on Bow Tie Thursdays!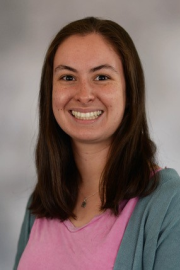 Arielle Gordon '21
Email: a_gordon@coloradocollege.edu
Hometown: Potomac, MD
Major: History-Political Science
Bio: On campus, I volunteer weekly with the students and teachers at the Colorado College Children's Center where I enjoy building new relationships and helping further their goals. I also led a team of students to organize and archive 40 years worth of historical documents for partner organization Pikes Peak Justice and Peace Commission. Previously, I worked with Niki Sosa as a Community Partner Intern. As an NSO Trip Leader and participant I have volunteered with the Anansi Charter School and the Santa Fe Center for Contemporary Arts.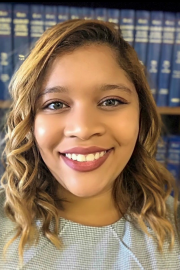 Taylor Hawkins '21
Email: t_hawkins@coloradocollege.edu
Hometown: Denver, CO
Major: History-Political Science
Bio: I was raised in Denver, Colorado. I serve the Colorado Springs community through my work as a Board Member for Educating Children of Color, Inc (ECOC)- a local nonprofit dedicated to dismantling the cradle to prison pipeline through its work to change the education system and empower students of color. Outside of my volunteer work, I am involved with several organizations on campus from Mock Trial to Honor Council to the Library-IT Task Force. You can also catch me at the Worner Desk and feel free to ask about ECOC and how to get involved!
Class of 2023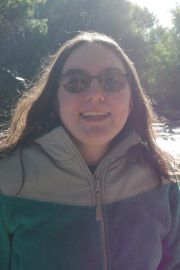 Gillian Lasher '23
Email: g_lasher@ColoradoCollege.edu
Hometown: Fort Collins, CO
Major: Undecided
Bio: I am from Fort Collins, CO, which is nestled in the foothills of the Rocky Mountains. With Pikes Peak right in our campus' backyard, coming to CC was a natural decision. Growing up in such a beautiful state has fueled my passion to build a career in sustainable, community-based development. My primary goal is to work with nonprofits that are focused on addressing environmental issues while creating authentic community relationships. I have loved exploring this interest through my current involvement with the Office of Sustainability and BreakOut, and with a few Fort Collins-based nonprofits in the past, such as Trees, Water & People. I love listening to music, singing in Chamber Chorus, taking spontaneous adventures, and rock climbing with my friends. I am wholly invested in living a fulfilling and well-balanced life alongside people and communities I love; I am so glad to have found such a home in the CCE.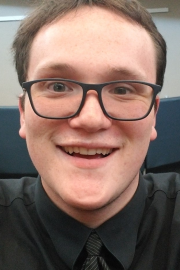 Caleb Richards '23
Email: c_richards@ColoradoCollege.edu
Hometown: Shawnee, OK
Major: Undecided
Bio: My name is Caleb Richards. I was born and raised in Shawnee, Oklahoma but now live in Colorado Springs. I am currently undeclared, but am pursuing an IDM in Intermedial Storytelling. If the IDM falls through, I intend to pursue a degree in english with a focus on creative writing. I'm considering a minor in either Spanish or music. I transferred from Boston Conservatory to Colorado College my sophomore year. I've been drawn to community service since high school, so I joined the CEL program as soon as I could. Through the CEL program, I hope to work with youth in my practiced fields of art in order to help them find and hone their artistic voice and use their that use as a means of personal expression.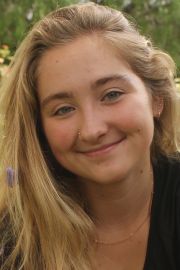 Maddi Schink '23
Email: m_schink@ColoradoCollege.edu
Hometown: Fort Collins, CO
Major: Undecided
Bio: Hello! My name is Maddi Schink, and I am from Fort Collins, Colorado. I enjoy spending time outdoors hiking and backpacking, as well as pass my time reading, running and playing basketball. I am also a certified yoga instructor (I teach classes at CC!). I was introduced to service in high school when I helped organize a food pantry at my high school. I became passionate about issues of food security, and since then, have loved partnering with food banks and community food justice projects. After attending Conserve School (a semester program for environmental sciences) during my junior year, I also began to connect my academic interests with community engagement and have since sought ways to advocate for and participate in sustainability initiatives. I hope to connect further with the Colorado Springs community through local organizations and policymakers to prepare me for my dream job in the nonprofit sector!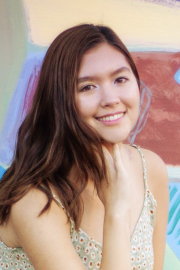 Lindsey H Smith '23
Email: lh_smith@ColoradoCollege.edu
Hometown: Colorado Springs, CO
Major: Undecided
Bio: My name is Lindsey, and I am from Colorado Springs. My experience within the Colorado Springs community includes volunteering in the OR and Rehab Unit at Penrose Hospital, prepping and serving meals at the Marian House, and helping at other organizations and events including the JDRF One Walk, Rocky Mountain Field Institute, Colorado Springs Rescue Mission, Concrete Coyote, Family Promise, Care and Share, Pikes Peak Library District, and Meadows Park Community Center. My personal interests consist of skateboarding, playing the piano, and playing video games. I am thinking about majoring in Neuroscience and am on the pre-med track. I am extremely grateful to be able to join the CEL Program and cannot wait to further engage within the community!