Black/African American Resources
Black Lives Matter. Period.  Such a simple statement should not be controversial and yest we find ourselves having to explain why this is and should be the bare minimum. 2020 brought with it many challenges and opportunities to wake up to a racial reality that many have avoided contending with. Don't look away. Stand up. Kneel. Listen.
Student Organizations
Student Leaders: Dylan Hall (d_hall@coloradocollege.edu) and Lonnell Schuler (l_schuler@coloradocollege.edu)
BSU is an inclusive safe space on campus for intersectional black and brown people. We aim to engage students to explore and advocate for their intersectional identities while simultaneously building community among each other and allies. We also strive to foster a supportive and engaging environment by hosting both social and educational events with the hope of sparking campus-wide action on race and ethnicity.
Black Women @ CC
Student Leaders: Elizabeth Banjoko (e_banjoko@coloradocollege.edu) and Erin Huggins (e_huggins@coloradocollege.edu)
The mission of this group is to empower and uplift black women. We hope to promote a positive body image and a healthy mind.
Wellness Resources
Colorado College Wellness Resource Center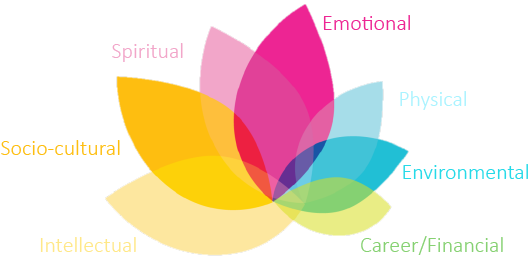 The Wellness Resource Center recognizes that individual wellbeing is deeply affected by physical and social environment. Systemic oppression harms our wellbeing as individuals-in the form of chronic stress, as well as acute and generational trauma-and the wellbeing of our communities. Unfortunately, the mental health and wellness industries have historically centered whiteness. This is to the detriment of everyone, but especially people of color. In the WRC, we strive to approach our work from an anti-oppression framework because we know this is an essential part of creating a thriving and compassionate community. We are learning and growing in this, and we always welcome feedback about how we can do better.
Find tips and tools for everything from your mental and physical health, to friendships and finding balance. It's all here at Colorado College.
Racial Trauma Tool Kit - #racialtraumaisreal
In this era of having witnessed multiple police killings of African American boys and men and girls and women either directly or vicariously through media accounts, communities of Color may experience post trauma symptoms.  The ISPRC Alumni Board has released a toolkit for managing symptoms at #racialtraumaisreal which is available to download.
Free access to the Liberate App is available by contacting Chaplain Kate Holbrook
A few helpful Social Media Accounts and podcasts to tune into
Instagram Accounts
PODCASTS
Wellness Wednesdays - Dr. Joy deGruy 
A Different Perspective   Dr. Amber Thornton
Therapy for Black Girls  Dr. Joy Harden Bradford
AFFIRM, Davia Roberts, licensed therapist
Black In Therapy , Nikita Banks, lcsw
With that being said..., Esther Boykin, lmft & Erica Turner, ms
BLOGS
Therapy for Black Girls   - Dr. Joy Harden Bradford
Healing Melanins
Redefine Enough
Depressed while Black/ Imade Nibokun
The Focus on You/ Stefanie Flores
Black Lives Matter Meditations / Dr. Candice Nicole