Minitab
Minitab is a statistical analysis software package used primarily at CC in Biology. It is available only for Windows and we have 50 network licenses for the software, so we can install it on as many PCs as we want, but only 50 people can use it at the same time.
Minitab is available in the Barnes, Palmer 2, and Library North Basement labs and via the SAS terminal server.
Outside of CC, Minitab is commonly used with statistics-based process improvement methods.
Network License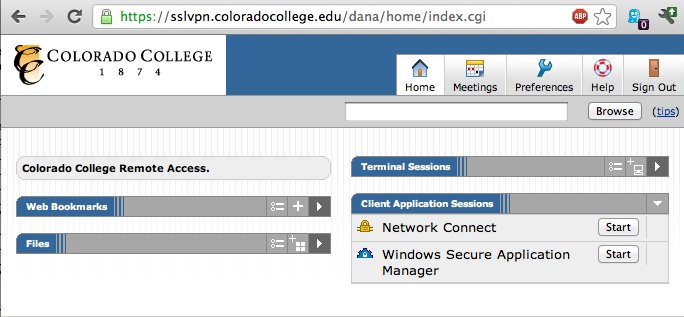 This software uses a network license, which means
we can install it on any college-owned computer on campus
to use the software, you need to be on the CC network

plugged in to the network on campus
or on WiOfTheTiger
or via SSLVPN - Network Connect or Windows Secure Application Manager (see image).
To learn more, see the tutorial