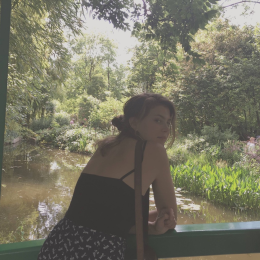 Colorado College philosophy major Willow Mindich '16 has published her senior essay, "Autobiographical Memory and the Art of Storytelling and Narrative Identity: A Poetics of the Self," in the identity issue of The Other Journal, an academic journal of theology and psychology.

The essay challenges the dominant theories of memory that are based on premises of reproduction, says Mindich. That is: "I experience something, I store it in my memory, I retrieve the memory and reproduce the event," she says. In contrast to that approach, "I expounded on the reconstructive approach to memory, which is a theory of remembering that involves an active and creative and also fallible reconfiguring of recalled moments based on a developing network of experiences, that weaves together information in new and unique ways each time a memory is evoked," she says.

"During my time as a philosophy major, I was drawn to philosophies of memory and forgetting, fallible knowledge, imperfect truths, blindness and also identity," says Mindich.

She worked as an intern for The Other Journal, based out of the Seattle School for Theology and Psychology, for a year following graduation. "When I joined them, they had just started working on their Identity Issue, and asked if I would like to contribute. I sent them my senior essay and they expressed interest in publishing it. I was really excited to discover that an interview with Judith Butler on protest and embodied resistance would also be published in the print edition," she says.

Mindich currently is enrolled in a Masters of Humanities Program at University of Colorado - Denver in the philosophy and theory track. She also is working on a project involving fake news, collective memory, cultural identity and historical revisionism.