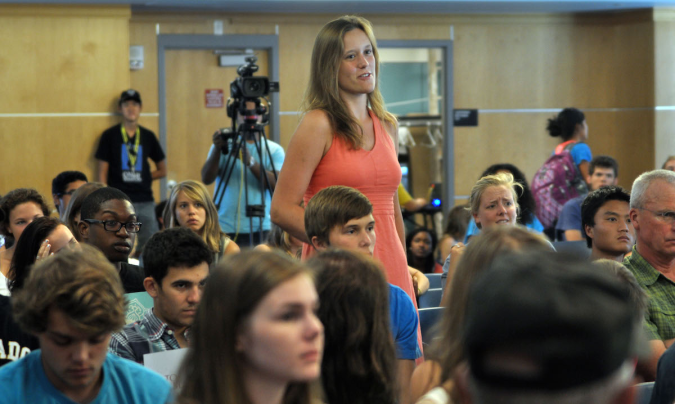 A historian and two political scientists discussed "Should the U.S. Use Force in Syria?" this week for a standing-room-only crowd in Slocum Commons.

History Professor Dennis Showalter and Political Science Professors David Hendrickson and Robert Lee all indicated varying degrees of skepticism about President Barack Obama's request for Congressional approval for a military strike on Syria in response to a deadly nerve gas attack in the suburbs of Damascus.

That these three "ideologically diverse" professors could agree was remarkable, said moderator John Gould, associate professor of political science. The panel fielded questions from students and community members about humanitarian issues, political motivations, and the history of U.S. policy in the Middle East. The event was live-streamed and a KRDO-TV Channel 13 reporter filed this report.