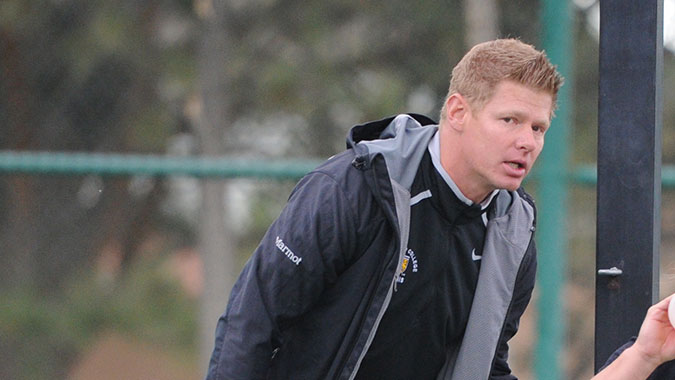 Three Colorado College tennis players and Coach Anthony Weber netted several awards from the Southern Collegiate Athletic Conference (SCAC).
Weber was named Women's Coach of the Year, Fiona Cerf '18 was named Newcomer of the Year, and Mary Edman '15, Natalia Dellavalle '18, and Cerf were named to the 2015 Women's All-SCAC tennis team. It is the first time Colorado College has placed three players on the all-SCAC team in program history, tying Trinity for the most by a team in the league this season.

Weber earned his first Coach of the Year award after leading the Tigers to a second-place finish at the 2015 SCAC championships, falling to nationally-ranked Trinity in the title match. Competing with a roster that listed four of its top six singles players as either freshmen or sophomores, Weber guided his squad to its first conference final since joining the SCAC in 2007. Colorado College finished the 2014-15 campaign with a 9-9 record, the most wins in a season since 2011-12.

Cerf, of Seattle, Washington, posted an 11-4 singles mark at the No. 1 position for the Tigers with her only losses in Division III competition coming at the hands of two regionally-ranked players - Sofia Vega of Texas Lutheran, the SCAC Player of the Year, and Bridget Bellissimo of Wisconsin-Lacrosse. In doubles, Cerf paired with Edman, of Saratoga, California, to post a 14-4 at No. 1 doubles and the duo won 10 of their last 12 matches during the season.

Edman, who earned all-SCAC honors for the second time (2013), finished the season with a 10-8 singles record, while Dellavalle, from Denver, led the squad with 12 singles victories.