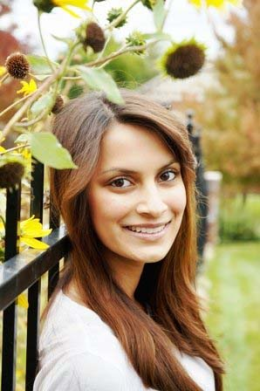 ColoradoCollegestudents Rakhi Voria '11 and Rachel San Luis '10 have been named Rotary Ambassadorial Scholars. Voria is an international political economy major and journalism minor; San Luis graduated cum laude as an English/film studies major and Spanish minor.
The Rotary Ambassadorial Scholarship, awarded by The Rotary Foundation of Rotary International, provides a $26,000 grant for a year of study in any university in the world outside theUnited States. San Luis will spend a year at the Denver School of Science and Technology as a Colorado College Public Interest Fellow before using the Rotary scholarship to study filmmaking abroad. She hopes to study inPrague, Madrid, Barcelona, Vancouver, or Auckland, N.Z. Voria plans to use the grant to pursue a degree in international development atOxford,Cambridge, or the London School of Economics after she graduates.
The purpose of the Rotary Ambassadorial Scholarship program is to further international understanding and relations among people of different countries and geographical areas. The program sponsors academic year scholarships for undergraduate and graduate students, as well as for qualified professionals pursuing vocational studies. Upon returning home, scholars share with Rotarians and others the experiences that led to a greater understanding of their host country.