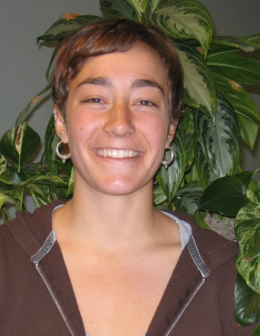 Two Colorado College seniors have received Thomas J. Watson Foundation fellowships for their research projects, enabling them to pursue a year of independent exploration and study outside the United States.
Sophia Herscu, of Amherst, Mass., will study "Social Circus: Trust Building and Empowerment Though Circus Technique." Her research will take her to Canada, Australia, and Brazil. Hannah Sohl, of Ashland, Ore., will research "Against the Current: Exploring Migratory Fish Runs and Cultures," will travel to Canada, Bolivia, Brazil, Bangladesh, India, Mongolia, and Laos for her research.
Herscu and Sohl, both sociology majors, are two of only 40 college seniors across the country to become Watson Fellows. They were selected from a field of 148 finalists, and each will receive $25,000 for 12 months of travel and exploration.
Herscu will examine how circus pedagogy can be used in a new movement called Social Circus, which uses circus technique as a way to build self-confidence and trust in group settings. She will study the ability of the performance techniques to empower women and youth.
Sohl notes that "riverine communities throughout the world depend on migratory fish runs not only for their economic and nutritional livelihoods, but also for cultural identity and a sense of place." She plans to explore the traditional and contemporary relationships between humans and migratory fish runs, the threats facing rivers and fish, and the various conservation efforts emerging to protect them, and will document the project through a series of podcasts.
This year's Watson Fellows come from 21 states and four foreign countries, and exhibit a broad diversity of academic specialty, socio-economic background, and life experience. They will traverse 71 countries, exploring topics from sword dancing to pro-gaming, gay marriage to voluntary poverty, migratory fish to nomadic societies, and fiber art to fly fishing.