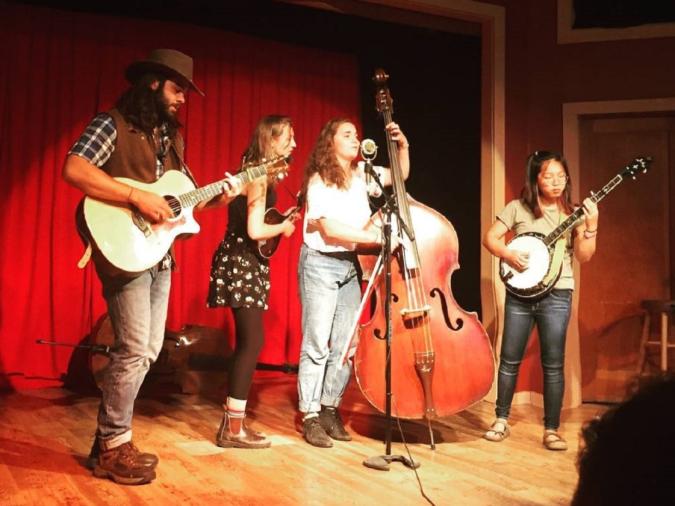 By Laurie Laker '12
"Bluegrass makes community," says Keith Reed, banjo, guitar, and bluegrass ensemble teacher with Colorado College's studio faculty in the Department of Music.

"You add players, you add community."

It's a simple premise, but one that Reed and CC's bluegrass ensemble are putting to the test this Block A as they tour the Midwest and Southeastern United States.

"I wanted the students to get the real road experience, to feel what it's like to do the hard miles," Reed says with a huge smile.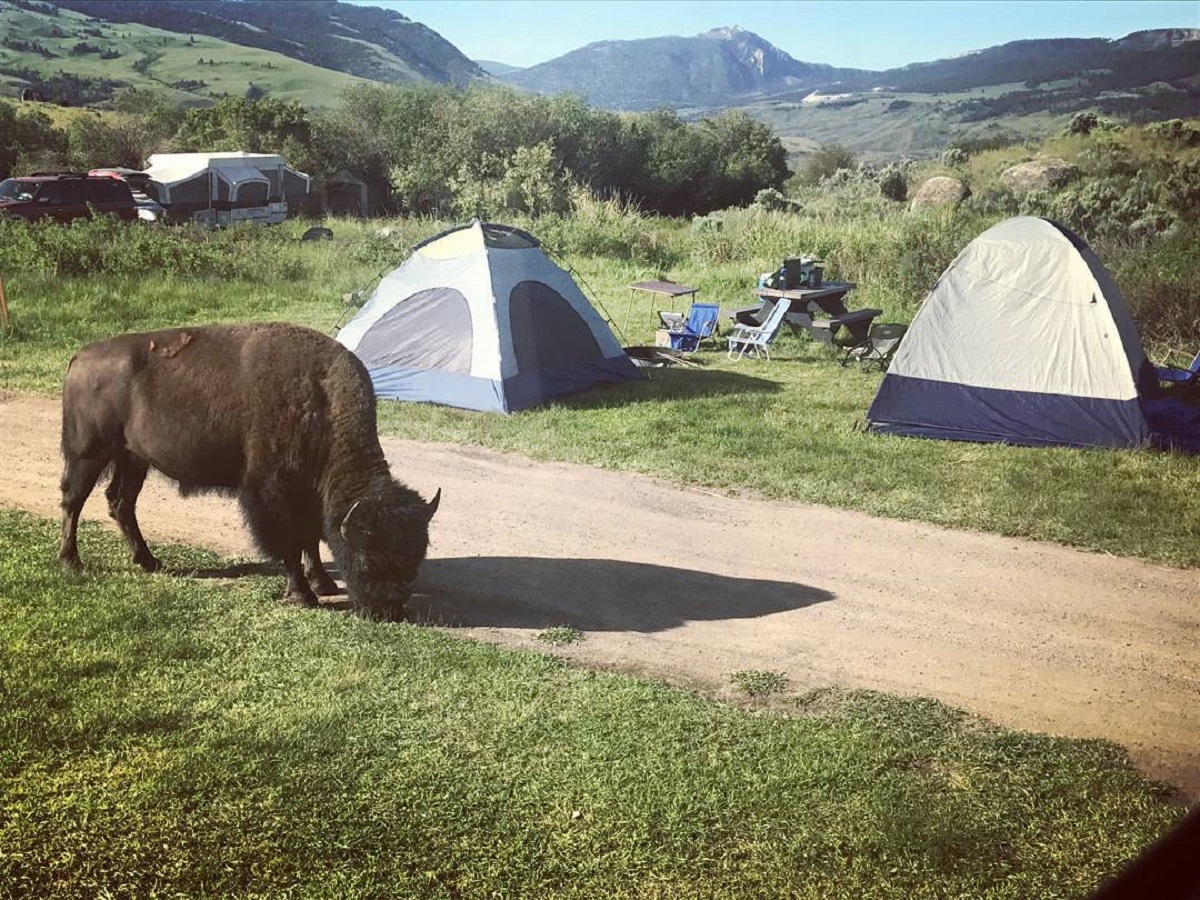 A lifelong bluegrass player and touring musician himself, Reed is uniquely positioned to present the realities of a musical life on the road to his students. Having performed across the country and around the world, including shows at the Ryman Auditorium in Nashville and Washington D.C.'s Kennedy Center, Reed's band of merry musicians have been hitting the road since early June.

In one of CC's most immersive Summer Session courses, Advanced Topics in Music: On the Road & American Bluegrass, the students are playing festivals, campsites, and clubs across the American heartland and Southeast. Additionally, they will be getting up close and personal with professional musicians across a number of venues and stages across the country.

"This is such a great group of students," Reed says. "They want to do the work of touring musicians, to be exhausted, to perform, to form that community."

"This class has shown us what life on the road is like," says Garrett Blackwell '17. "Traveling from the West to the East, we experienced a wealth of culture. We get to meet many musicians who have been on the road for dozens of years with valuable insights to share. Overall, this class has epitomized the experiential learning opportunity that makes CC such a magical place."

It's one of the most "CC" experiences anyone could think of putting together - a month, on the road, in a 12-person van, touring across the country, living and breathing the experience.

"There are huge opportunities here, and not strictly musical ones. For students interested in the industry, we're meeting with music executives and producers, working with sound engineers and roadies - every person has worth on this trip, every single role is incredibly valuable," Reed explains.

So far, the ensemble has played, camped, and AirB&B'd their way across Montana and South Dakota, and were at a major festival in Indiana through June 15. From there, they headed east to Asheville, North Carolina, then to Nashville, Tennessee, and finally onto Owensboro, Kentucky, for the Romp Festival.

"We're experiencing almost everything that a bluegrass band would on the road," says Yuexin Chen '18. "From camping and jamming, long drives, inevitable junk food at the rest stops, to the exciting parts such as recording and busking late night on the streets."

"Along the way," Reed says, "we're playing with some extraordinary musicians - real legends of bluegrass and folk -like Chris Thile of Nickel Creek, the Nitty Gritty Dirty Band, and so on. We'll see them perform, getting to see world-class live music, and to pick with them along the way."

"Every time we play, we hit it hard," Reed goes on. "We want to live that experience, that road life."

"What this course does, this experience, is it allows us to get a real feel for the country as a whole. We go through so many places with unique music cultures, through Utah, Montana, the Badlands, down into the South - it's amazing."

"Music doesn't pay attention to age groups, what people do, what they believe," he says. "As long as you love it, you're accepted. That's what this class is all about."

Follow the latest updates from the road via CC's Instagram page, as the students share their touring experience.