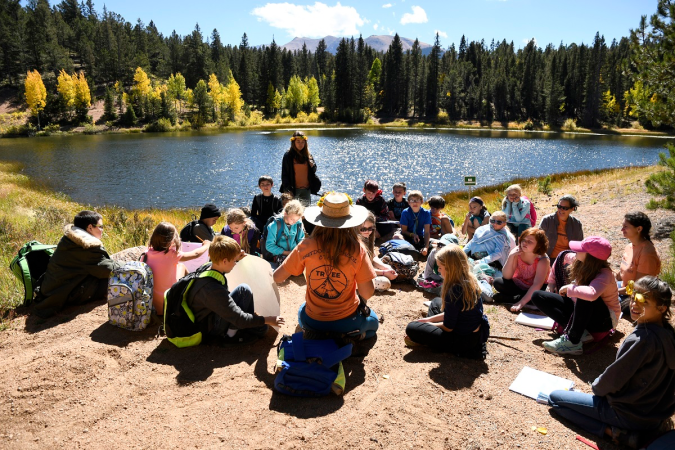 Colorado College's Teaching and Research in Environmental Education (TREE) Semester is now one of only eight accredited environmental education programs in North America and one of only two undergraduate programs in the country to receive this distinction.

The designation comes following a recent accreditation by the North American Association for Environmental Education (NAAEE). The only other undergraduate program accredited by NAAEE is the University of Wisconsin, Stevens Point.
CC's TREE Semester is a 16-week, residential semester program that mirrors the traditional study abroad experience. Undergraduate students live and learn inat the scenic Catamount Center in the montane forest outside Woodland Park, Colorado.
The TREE Semester is for students of all academic interests, but is specifically designed for those interested in exploring both environmental and educational fields. These scholars cultivate their own and their K-12 students' conceptions of environmental stewardship and respect for the natural world. Where traditional programs provide only limited teaching opportunities, the TREE Semester allows undergraduates to learn about their students' development through almost 100 hours of experiential teaching.
"The TREE Semester, created as part of the CC strategic planning process, is an excellent example of our innovative approach to education," says Howard Drossman, professor of environmental science and education.
NAAEE's accreditation process provides third-party, standards-based recognition of high quality higher education programs that engage in the preparation and professional development of environmental educators. Regardless of the setting - whether rural, suburban, or urban areas, environmental educators need practices and materials that effectively foster a high standard of environmental literacy.