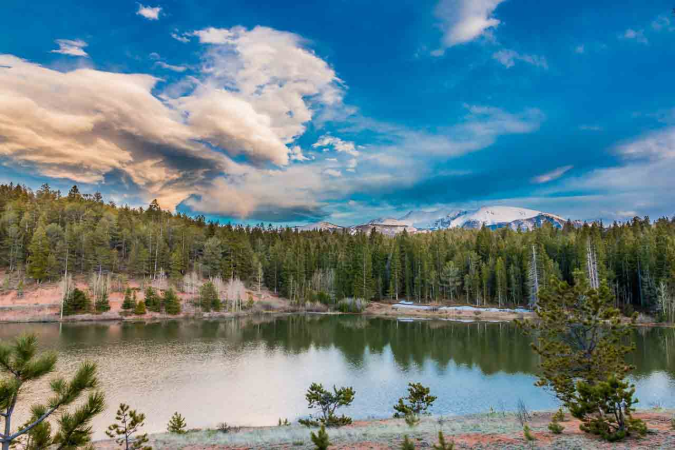 Colorado College's TREE semester (Teaching and Research in Environmental Education) is now accepting applications from undergraduate students who wish to live and learn in a community at the Catamount Center outside Woodland Park, Colorado. The TREE semester is open to students of all academic interests, but is specifically designed for those interested in exploring both environmental and educational fields in a critical context.

TREE students will develop their own 5th-grade curriculum and work with local elementary school students in outdoor and classroom settings. The program is an opportunity for undergraduate students to gain more than 100 hours of teaching experience toward professional licensure, while living, learning, and conducting their own independent research in a spectacular mountain setting. Students will work with master educators, including Colorado College faculty, local naturalists, anthropologists, and 5th-grade teachers from a partner school, Columbine Elementary.

The TREE semester's multi-disciplinary approach to curriculum, from its direct connections to environmental science and education, to its emphasis on child development and the sociology of education, offers opportunities for students of varying academic interests. Applications are accepted on a rolling basis through April 15.

In addition to providing opportunities for current undergraduates, the Catamount Center is hiring recent alumni and other qualified individuals with a bachelor's degree for a four-month residential TREE Fellowship Program. TREE fellows will provide teaching and research support to undergraduate students enrolled in the TREE semester and should have experience and enthusiasm for environmental science and outdoor education.