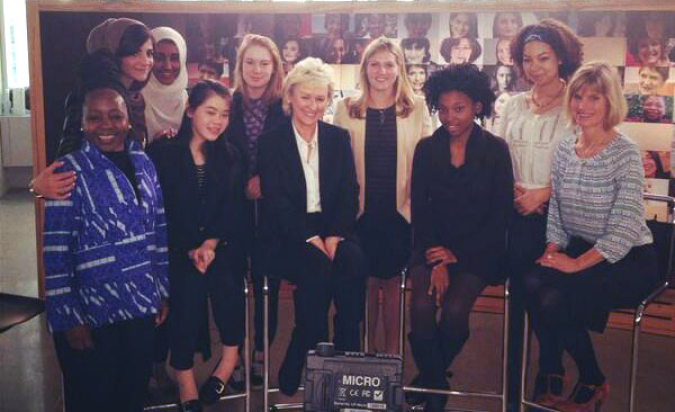 Colorado College Psychology Professor Tomi-Ann Roberts is participating as a delegate and panelist at Tina Brown's Women in the World Summit, April 3-5 at the Lincoln Center in New York.

Roberts, co-author of the book "The Sexualization of Girls and Girlhood: Causes, Consequences and Resistance," is on a panel titled "What are We Telling Our Daughters?" with actress Rashida Jones.

Jones ignited a digital firestorm when she wrote a column decrying the hyper-sexualized culture that adolescent girls in America can't escape-even if they want to. The panel, which also includes five teenage girls from Jordan, Lesotho, Iceland, the United Kingdom, and the U.S, will be moderated by Mika Brzezinski, co-host of MSNBC's "Morning Joe."

The annual event, now in its fifth year, features an array of powerhouse activists and change-makers. Launched by Tina Brown, the award-winning journalist, editor, author and currently founder and CEO of Tina Brown Live Media, the summit convenes extraordinary leaders such as former Secretary of State Hillary Rodham Clinton; Queen Rania Al Abdullah of Jordan; Phumzile Mlambo-Ngcuka, executive director of U.N. Women; Christine Lagarde, managing director of the International Monetary Fund; actresses Uma Thurman and Meryl Streep; journalists Thomas Friedman, Lesley Stahl, Katie Couric, Charlie Rose, Kathleen Parker,Soledad O'Brien, and Martha Raddatz; filmmaker Ken Burns, who will preview his new documentary on Franklin and Eleanor Roosevelt; former U.S. President Jimmy Carter, founder of the Carter Center; Barbara Bush, CEO and cofounder of Global Health Corps; and two rising politicians from Cameroon and Argentina, who will discuss their high-profile battles against political corruption and the enormous personal risks they accept.

"I'm so honored to be a part of this remarkable summit," Roberts said. "What a privilege to share the stage in a collaboration with my heroes for girls' and women's empowerment globally. I'm thrilled with the opportunity to leverage my research on the sexualization of girls in what feels like a groundswell of real change for gender equality."

Roberts's areas of research interest include the social psychology of emotion, gender, and the body; psychological consequences of the sexual objectification of women and girls; and issues of embodiment and reproductive health.