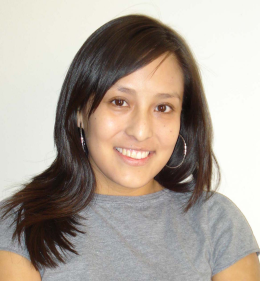 Tiffany Calabaza '12 is one of 11 Native American youth leaders who will be honored at the White House on Thursday, Dec. 1, as a "Champion of Change." Calabaza is being recognized for her efforts to bring renewable energy to her hometown of Kewa (formerly Santo Domingo Pueblo), N.M. Calabaza also will attend the Tribal Nations Conference at the Department of the Interior on Friday, Dec. 2.
Calabaza, an environmental chemistry major, worked with Chemistry Professor Sally Meyer and Kewa tribal members to convert a community windmill into a solar water pumping station. The station will pump ground water more efficiently, allowing livestock and other small wildlife to have a source of drinking water.
The project continues to involve both Colorado College students as well as Kewa tribal members. Calabaza's goal is to educate her community on renewable energy technologies that will allow cattle to spread evenly throughout the rangelands and avoid overgrazing, thus preventing further damage to the land.
"In my pueblo when we were children, the elders always instructed us to 'return home and give back to the people,' so here I am, honored and happy to represent Kewa and the others involved in the project who have helped shape our success," Calabaza said.
The "Champions of Change" program was created as a part of President Obama's Winning the Future initiative. Each week, a different issue is highlighted and groups of Champions, ranging from educators to entrepreneurs to community activists, are recognized for the work they are doing to better their communities.
To watch the event live, visit www.whitehouse.gov/live at 10 a.m. Mountain Time on Dec. 1.