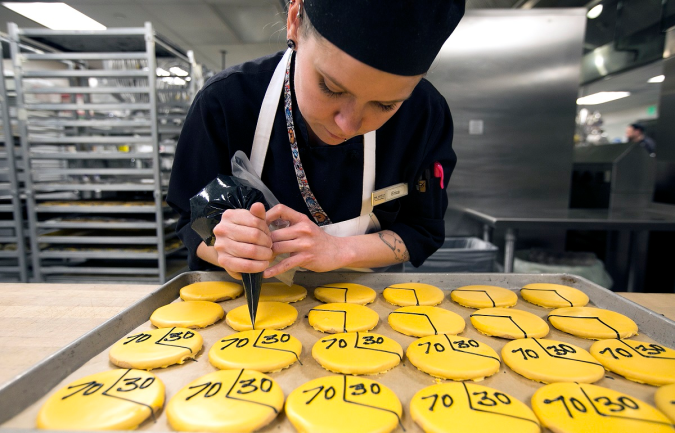 The first day of Block 7 marks Generosity Day at Colorado College - denoting the time of year when tuition no longer covers the cost of a CC education.

The split is approximately 70/30 with tuition and fees covering 70 percent, making gifts from donors critical toward completing the additional 30 percent of the CC experience.
During a celebration outside the Worner Campus Center, more than 360 students, faculty, and staff sampled a "70/30" cookie and wrote thank you notes to donors, explaining what they are most grateful for.

Generosity Day is a tradition that calls to attention the philanthropic gifts from generous donors that make a CC education possible. In addition to writing thank you notes to donors, students also delivered surprise messages of gratitude to faculty and staff across campus who they appreciate.

Without gifts from donors, tuition would be significantly higher. Generosity Day raises awareness about the tremendous positive impact that philanthropy has on the college.