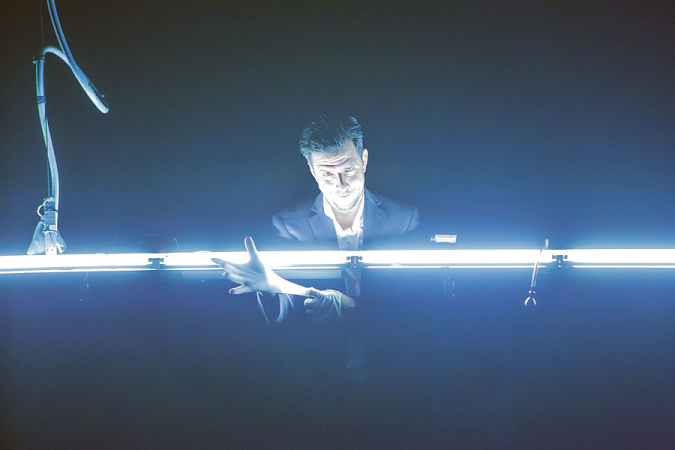 Thaddeus Phillips graduated Colorado College in '94 and has since founded and director for the award-winning Lucidity Suitcase Intercontinental. His most recent production, 17 Border Crossings, weaves together 15 years of real adventures in international border crossings into "a dramatic examination of imaginary lines, arbitrary passports, and curious customs".
"Thaddeus, whose 17 Border Crossings plays Feb 2-6 at the Blue Room Theatre in Perth, must be some kind of shapeshifter. Or, at least, his theatre must change wildly from piece to piece. In a way, both are true. He staged a solo version of Shakespeare's The Tempest in a plastic kiddie wading pool, with white sheets transforming from sails to billowing storm clouds to shadow screens to a stage curtain."
Read more from this article on the American Theatre's website, here.