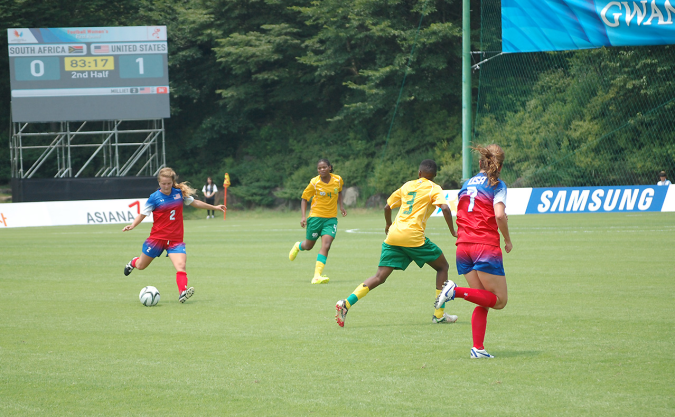 The Colorado College women's soccer team, representing the United States at the 2015 World University Games as Team USA, kicked off the games with a 1-0 victory over South Africa on Thursday, July 2, at Honam University Football Field in Gwangju, South Korea.

Lauren Milliet '19 struck for the only goal of the game in the 34th minute, finishing a give-and-go with Kaeli Vandersluis '15 from the middle of the box. Milliet led all players with four shots, all of which were on frame. Goalkeeper Rowan Frederiksen '18 stopped the only three shots the RSA put on target.

Video of #CCTeamUSA's 1-0 victory has been uploaded to YouTube in two segments, the first half and the second half.
Team USA plays France on Saturday, July 4, at 4:30 p.m. local time, 1:30 a.m. MT.