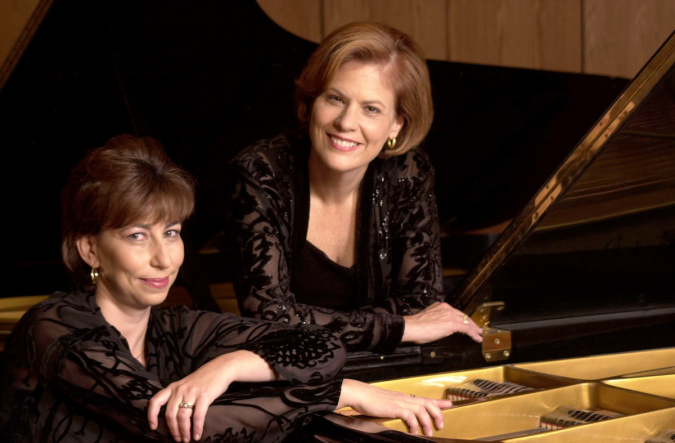 Susan Grace, Colorado College's artist-in-residence, lecturer in music, and music director of the Summer Music Festival will perform at Carnegie Hall's Weill Recital Hall in New York City on Monday, Nov. 21.
Grace is a member of the acclaimed piano duo Quattro Mani, which was formed in 1989 by Grace and Alice Rybak of the University of Denver. The duo will perform a piece by Arlene Sierra, composer of the year, at the Classical Recording Foundation Awards.
Grace and Rybak also will perform at Carnegie Hall on May 10, 2012, as part of the Spring for Music Festival. At the May concert they will play a concerto that was written for them by Paul Lansky with the Alabama Symphony.
Quattro Mani made its New York debut in January 2001 in Carnegie Recital Hall to a sold-out house, and has since returned numerous times. Their recordings, including a CD of Pulitzer Prize-winning George Crumb's two-piano compositions, have received international and national acclaim. Quattro Mani's recording of George Crumb's "Otherworldly Resonances" was listed by Amazon.com as one of the top 10 classical recordings of 2004, and their recording of the Poulenc, Bartok, and Milhaud Concertos with the 2006 CC Summer Music Festival Orchestra was released by Bridge Records.