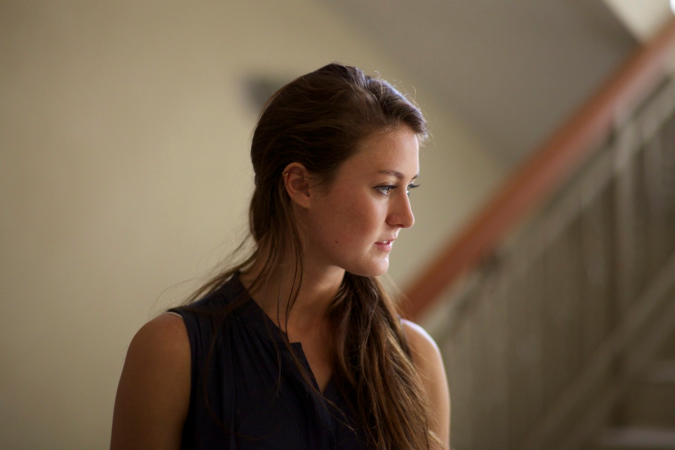 By Laurie Laker '12
Research by Charlotte Pfeffer '12 and Psychology Professor Kristi Erdal has been published in the American Psychological Association journal International Perspectives in Psychology: Research, Practice, Consultation. The culmination of several years of research abroad and at Colorado College, Pfeffer and Erdal's work examines the perceptions of former child soldiers and Lord's Resistance Army (LRA) victims with PTSD in Northern Uganda. The article is titled "Perceptions of Former Child Soldiers and LRA Victims with Posttraumatic Stress Among Health Professionals and Lay People in Northern Uganda."

A psychology major, Pfeffer has long had an interest in cross-cultural study, and her research and subsequent publication is a testament to this. Beginning with a study abroad semester in Uganda and Rwanda through the School for International Training (SIT), and continuing with a Keller Family Venture Grant the following year, Pfeffer developed her research throughout her time at CC. That research led to her thesis and subsequent publication.

Spending the fall semester of her junior year in Uganda and Rwanda, Pfeffer conducted independent research in Rwanda. She spent a month working with Travail d'Intérêt Général, more commonly known as TIG, a Rwandan program allowing the perpetrators of genocide to shorten their sentences by community service.

Upon returning to CC, Pfeffer says that her research "felt unfinished, as though I didn't have the closure that I wanted. I think that planted the seed for my return."

Erdal and Pfeffer designed a vignette study that Pfeffer would implement when she returned to Uganda. A vignette study is a common research method in psychology, where researchers design a paragraph of text and present it to specific participants for feedback and comments.

"What's interesting about a vignette study," Erdal said, "is that you can alter portions of the text depending upon who you're presenting it to, allowing you to find out what they think about a specified variable." Studying the attitudes toward former child soldiers in Northern Uganda, "Charlotte described a person who had PTSD, and then the participants responded to a series of questions about that individual - dealing with trust issues, ability to take responsibility, etc. The only difference between the two paragraphs that were given to people was that whether the individual was a victim or a member of the LRA," Erdal said.

Pfeffer applied for and received a Keller Family Venture Grant to help fund further research in Uganda during fourth block of her senior year. The research would later form the bulk of her thesis, as well as the framework for the aforementioned publication. "Charlotte is very good at acclimatizing to new cultures and getting trust of those around her, putting people at ease," Erdal said. "The connections she made during her study abroad are lifelong ones, and these helped her facilitate her research when she went back her senior year."

A demonstration of the strength of these connections is shown by the fact that upon her return to Uganda, Pfeffer stayed with the same host family as when she studied abroad. This time, she worked with a local NGO called PTO, which examines and assists with healthcare in Northern Uganda. "Working with PTO showed me the state of healthcare in the region," Pfeffer said.

Pfeffer's research addressed concerns and attitudes about reintegrating former child soldiers back into the communities they may have attacked and tortured. Given Uganda's unfortunate history of conflict and violence centered on young people and their families, this research may yet prove vital in assisting reconciliation efforts among the most damaged and war-torn of communities.

"Of all the things I took away from my experiences," said Pfeffer, "by far the biggest was just how easy it is to victimize communities after conflict, as well as how they're actually incredibly resilient on the whole."

Pfeffer is pursuing her M.A. at Columbia University in psychology in education, with a concentration in global health and trauma. Her interests include looking at resilience among individuals and communities affected by violence and trauma, as well as "how culture shapes our emotions and our emotional appraisals of events, specifically trauma and PTSD."