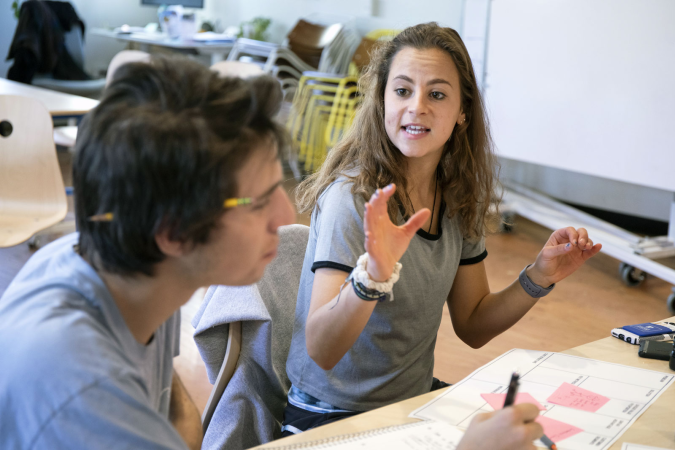 Innovation at CC seeks to empower all students with the creative confidence to be changemakers. The Changemaker Workshop Series is a fast-paced, action-oriented series that prepares students to create impact. Offered several times per year, the workshops teach students to put their ideas into action. Students learn about tools and skills that are needed to develop successful nonprofit and for-profit business ventures.

The Block 7 workshop focused on building a pitch and included the creation of compelling visuals and audience-specific content. Students finished the workshop with a 10-second pitch and the tools to develop their own pitch decks.

While the series is designed to serve as support for The Big Idea pitch competition, which is held annually in Block 5, any interested students are encouraged to take the workshops, regardless of their intention to participate in The Big Idea.

Innovation at CC uses the term "changemaker" instead of "entrepreneur" to emphasize the reality that innovation occurs culturally, socially, and personally, rather than exclusively in the business and tech worlds. The term changemaker includes the same skills denoted by the term entrepreneur, but by changing the language, we broaden the scope and invite more students into the space.


Learn how Colorado College is pursuing its mission and achieving an even greater future through Building on the Block: The Colorado College Plan and how generous donors are bringing it to life through Building on Originality: The Campaign for Colorado College.