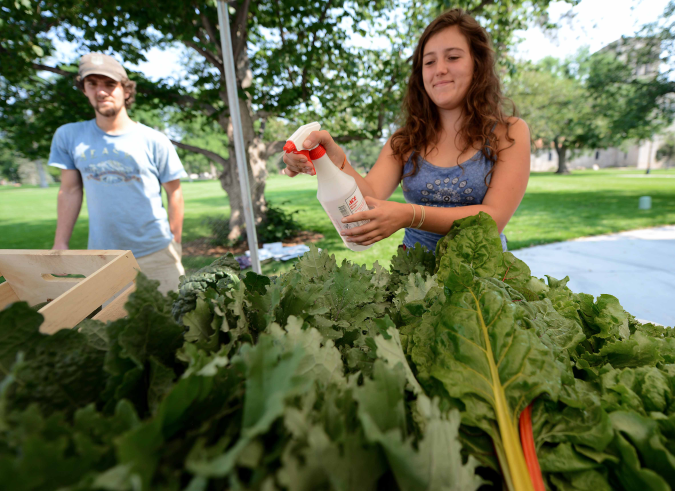 Colorado College students are hosting a farm stand featuring ultra-locally grown produce. The produce is grown one block north of the CC campus on a 1.5 acre farm, located behind the college's Stewart House on Wood Avenue. The farm is completely student-run and practices organic techniques.

Among the items sold are a variety of herbs and vegetables, including oregano, cilantro, chives, kale, spinach, lettuces, turnips and peas. Produce from the garden also is sold to Bon Appétit, the college's food services provider.
The farm stand runs from 9 a.m. to noon every Saturday in the Slocum Hall parking lot, located on the north side of Cache La Poudre Street between Tejon Street and Nevada Avenue. It will be in operation through the end of the harvest season.