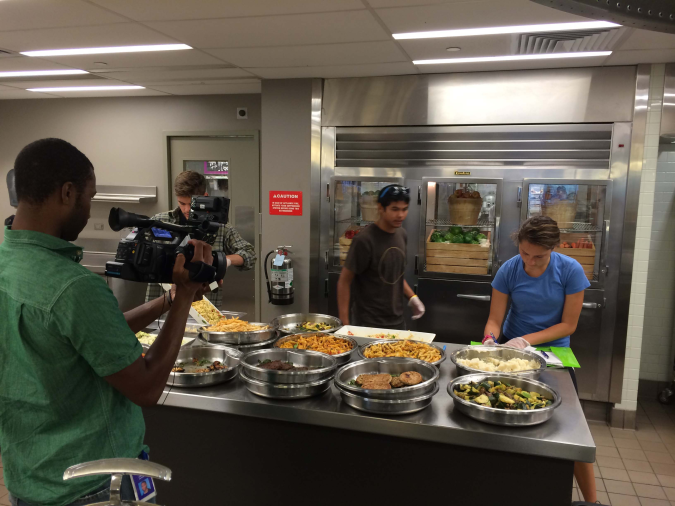 A story about Colorado Springs Food Rescue, a nonprofit founded by Colorado College student Shane Lory '16, has been posted on the TODAY Show website. The nonprofit, founded in the fall of 2013, collects and redistributes food that otherwise would be thrown away.
Colorado College volunteers use bicycles whenever possible to transport fresh produce, baked goods, and prepared hot foods to local food kitchens and shelters, helping to meet the hunger needs of the community while reducing the amount of food that is wasted.
Part of the story was filmed in CC's Rastall Café, when the production crew was in Colorado Springs in late August. Other segments were filmed at participating food collection and drop-off locations in town.