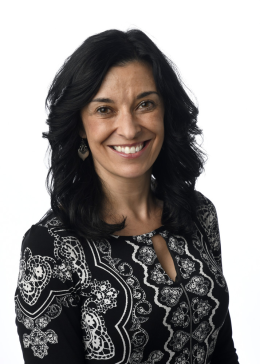 Assistant Professor of Southwest Studies Karen Roybal has published a new book, "Archives of Dispossession: Recovering the Testimonios of Mexican American Herederas, 1848-1960."

Roybal says her goal in writing the book "was to document what I thought was really a hidden history of women within the history of land tenure in the Greater Southwest."

The book, published by the University of North Carolina Press, notes that one method of American territory expansion in the U.S.-Mexico borderlands was the denial of property rights to Mexican landowners, which led to dispossession. Many historical accounts overlook this colonial impact on Indigenous and Mexican peoples, and existing studies that do tackle this subject tend to privilege the male experience.

Roybal recenters the focus of dispossession on women, arguing that gender, sometimes more than race, dictated legal concepts of property ownership and individual autonomy. Drawing on a diverse source base-legal land records, personal letters, and literature-Roybal locates voices of Mexican American women in the Southwest to show how they fought against the erasure of their rights, both as women and as landowners.

Woven throughout her analysis are these women's testimonios-their stories focusing on inheritance, property rights, and shifts in power. "The women's testimonios contribute to an expanding alternative archive of the Borderlands that challenge nineteenth- and twentieth-century male-centric narratives of land grants and the male bias in more generalized treatments of land issues," she says.
Roybal positions these testimonios as an alternate archive that illustrates the myriad ways in which multiple layers of dispossession-and the changes of property ownership in Mexican law-affected the formation of Mexicana identity. "Archival research is not only about finding materials to tell stories about the past - it is about the reciprocal relationship between the past and how it impacts the present," she says.