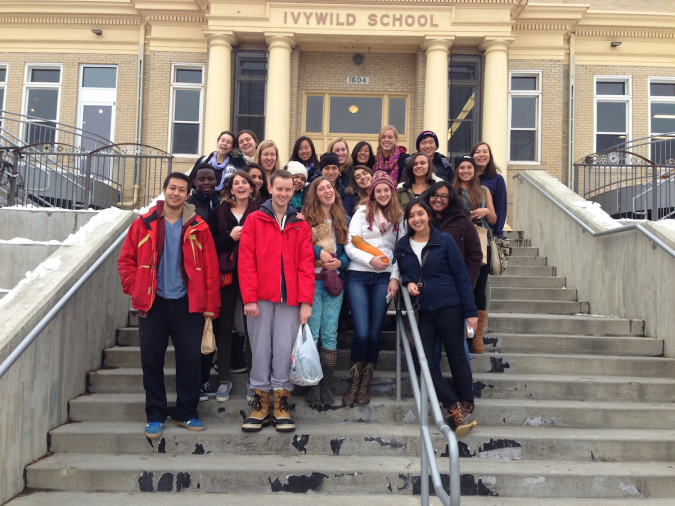 Following block 3, the Sociology Department offered a series of excursions around Colorado Springs to showcase local attractions and cultural events, and provide fun, free, and unique programming or any students staying on campus for the break. On Thursday, students visited the Fine Arts Center to see the "Reflections of the Past in Contemporary Native American Art" exhibit and enjoyed local ice cream from Josh & Johns. On Friday, students took a bus to the local mountain town of Manitou Springs where they explored local shops and galleries before warming up with a delicious lunch at Adam's Mountain Café. On Saturday, students visited the IvyWild School, which held a Winter Farmer's Market. Students perused the seasonal produce and local goods, explored the IvyWild School Community Spaces, and enjoyed delicious treats from the Old School Bakery (pictured). Over 40 students enjoyed the events over the course of three days, all of whom expressed enthusiasm about this inaugural program. The department plans to offer similar excursions following blocks 5 and 7.
A big thank you to the Dean of Students for
making these events possible!