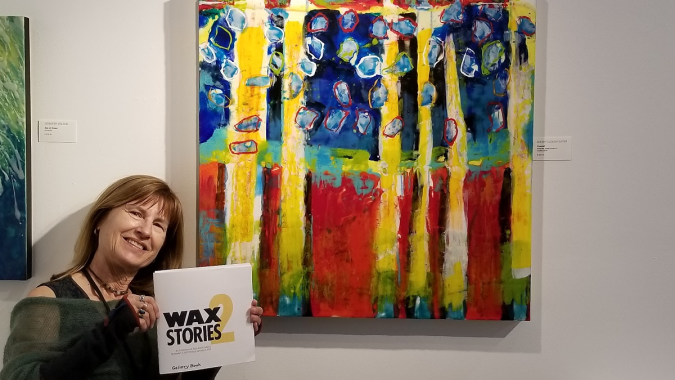 Sheary Clough Suiter, an instructor at the Bemis School of Art at the Colorado Springs Fine Arts Center at Colorado College, recently received third place in a national all-encaustic art show at the Niza Knoll Gallery in Denver.

The show, "Wax Stories 2," features encaustic pieces, which are made using a process that combines pigments mixed with hot wax and fused with heat. Utilizing substrates ranging from sumi paper to cradled panel, Suiter's work reveals extraordinary color and depth, achieved using techniques developed over the course of her 25-year career as a painter.
Suiter was the only Colorado artist to win an award at the show, which runs through Jan. 6, 2018 in Denver.

The Colorado Springs Fine Arts Center at Colorado College will introduce works by Suiter, which will be on view and available for sale Dec. 1, 2017 through Jan. 28, 2018 with special First Friday Art Parties from 5-7:30 p.m. on Dec. 1 and Jan. 5.

Suiter, along with the first- and second-place winners of the Denver competition, will have a show together in 2018 in Denver's popular Art District on Santa Fe.