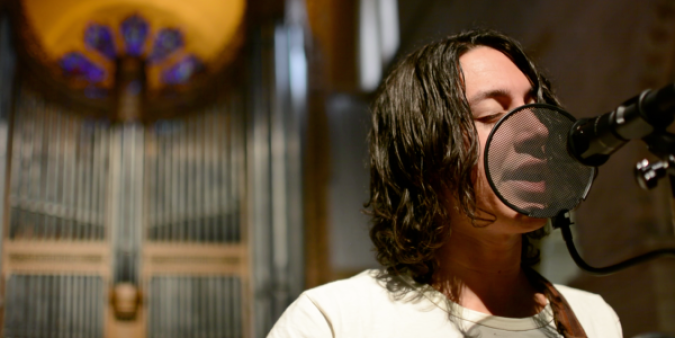 In May, the Richard A. Lewis Memorial Film Award, selected by an interdisciplinary panel of faculty to recognize the best student film of the year, was awarded to Kendall Rock '15 for her thesis film, "God's in the Garage." The 18-minute documentary explores the challenges Christian musicians face as they struggle between their faith and their artistry. Committee members praised the documentary for its contemplative visual style, its evocative musical performances, and its subtle exploration of complex issues. A cash prize of $1000 accompanied this year's award.
On October 10, "God's in the Garage" premiered at the JP2 Interfaith Film Festival in Miami, FL, where it was honored with a nomination for Best Documentary Short!
The Richard A. Lewis Memorial Film Award was endowed by Estelle and Barton Lewis in 2002 to honor the memory of their son Richard, class of '75. Now in its twelfth year, the award serves as recognition of high-quality work as well as encouragement and assistance for future film projects.