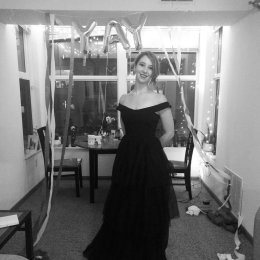 Feminist & Gender Studies is proud to announce that Savanah McDaniel (Feminist & Gender Studies '18) was recently awarded a year-long fellowship at the Colorado Consumer Health Initiative (CCHI) through the Public Interest Fellowship Program (PIFP).
CCHI "is a statewide, non-partisan, non-profit membership organization working so all Coloradans can get affordable, high-quality and equitable health care. CCHI represents 50 nonprofit organizations-mobilizing well over 500,000 consumers-to shape effective health care policy." During her fellowship, Savanah will serve as a Policy Fellow, researching healthcare policy changes and lobbying for more accessible and transparent healthcare at the State Capitol.
Regarding the PIFP program at Colorado College, President Jill Tiefenthaler notes, "At Colorado College, we value active participation in our community and state, and the PIFP is one wonderful way to show our commitment to that value. This program is a win-win! Our students gain valuable experience and mentoring, while local non-profits get bright, talented, and energetic young people who I expect will make real contributions to their organizations."