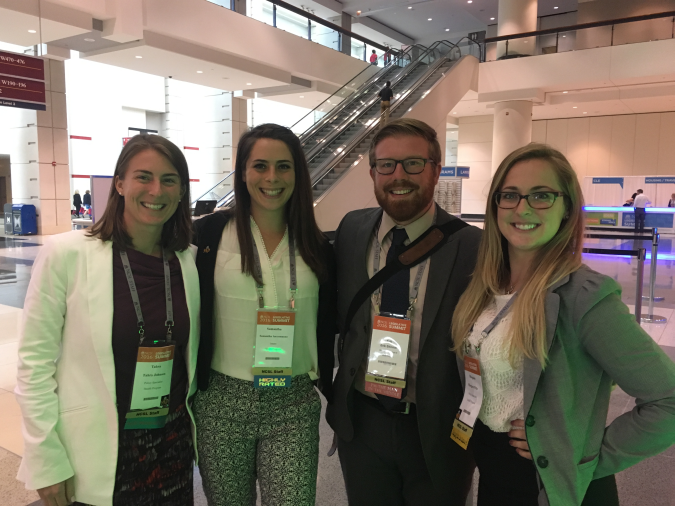 This past summer, Samantha Saccomanno (FGS Minor '17) interned with the National Conference of State Legislatures (NCSL) for ten weeks through the Public Interest Fellowship Program. The NCSL is the bipartisan organization that serves the legislators and staffs of all the states, commonwealths and territories, providing research, technical assistance, and opportunities for policymakers to exchange ideas on the most pressing state issues, as well as offering states support, ideas, connections and a strong voice on Capitol Hill.
Samantha worked on the Maternal and Child's Health team within their Health Department, focusing primarily on assisting state legislatures with research by writing information requests, participating in weekly meetings with key stakeholders, such as the White House and the Center for Disease Control, and attending invitational meetings in Colorado and Chicago. The latter consisted of Samantha working with various legislatures, such as the American Somoa, Hawaii, and Wisconsin state teams, to help draft state action plans for implementing legislation. She was also afforded the wonderful opportunity to write a blog and interview a guest speaker at the NCSL's largest conference.
On her internship, Samantha writes, "The NCSL is a fabulous organization with extremely dedicated, smart, and enthusiastic employees. This internship went beyond my expectations, as I was not only afforded multiple professional growth opportunities, but also in the valuable connections I made with my co-workers through a collaborative and fun working environment!"