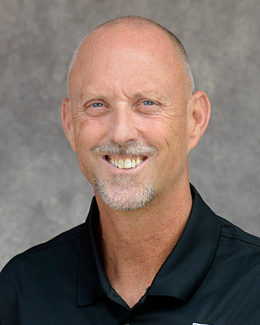 Rick Swan, who guided the Colorado College volleyball team to a 31-1 overall record and the program's first-ever No. 1 ranking in the American Volleyball Coaches Association's Division III Poll, was named the organization's West Region Coach of the Year.
Swan received the honor for the second time in his 20-year career at CC, having also been recognized by his peers in 2011.
"I'm very fortunate to have such a great group of young women to coach this season," Swan says. "Their focus and determination to improve every time they take the court, in practice or in matches, has allowed them to achieve some very impressive goals.
"Our success would not have been possible without the efforts of our assistant coaches and I can't thank them enough for their commitment to the program and our student-athletes."
Colorado College reached the 30-win mark for the fourth time in the last five seasons and the seventh time overall during Swan's tenure, and the team's .969 winning percentage is the program's single-season record.
So far this year, the Tigers own a 6-0 record against nationally-ranked opponents. That includes a sweep of Calvin College at the Elmhurst Invitational on Sept. 16, which was the program's first-ever victory over an opponent ranked No. 1 at the time of the match.
CC won the Southern Collegiate Athletic Conference regular-season title with a 14-0 record, which included a pair of victories over Southwestern University and Trinity University, both of which were ranked in the top five on the date of the matches.
Swan recorded career victory No. 500 at Colorado College with a sweep at Texas Lutheran University on Oct. 1. With that win, the Tigers set the program record with 18 consecutive victories to open the season.
Last week, CC overcame a two-set deficit to defeat Trinity in the title match of the SCAC tournament for the program's first conference crown since 2012.
With the league's automatic berth, Colorado College secured the program's 20th-consecutive appearance in the NCAA Division III Women's Volleyball Championship.