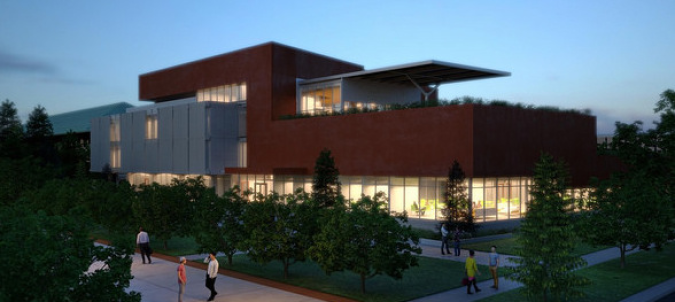 Colorado College is among the recipients of the 2017 Innovation Award by the National Association of College and University Business Officers (NACUBO).
Awarded in recognition of the college's newly renovated Tutt Library, reopening in August as a carbon-neutral, net-zero energy facility, the library has been undergoing a major renovation since the summer of 2016. The re-opened Tutt Library will house 94,317 feet of research, community, and technologically focused space, specifically designed for learning on the college's Block Plan curriculum.
Launched in 2007, the NACUBO Innovation Award Program honors higher education institutions that have made commitments and improvements across both process improvement and resource enhancement. This is Colorado College's first NACUBO award.
The latest updates on the library renovation project can be found on the college's Building On The Block web page.