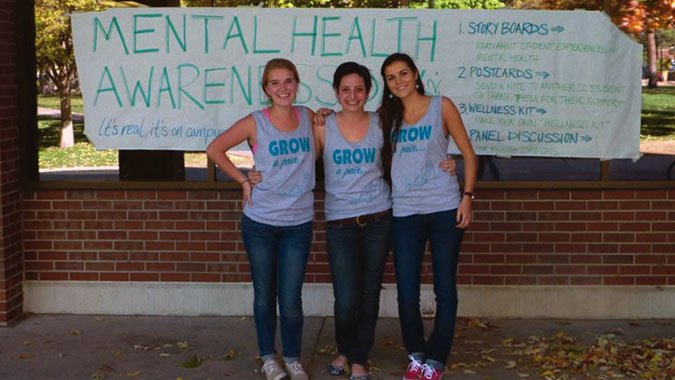 An active member of the campus community, Emily was in her junior year. She served as vice president of the Colorado College Student Government Association (CCSGA), and participated in other organizations and activities on campus. Emily will be deeply missed.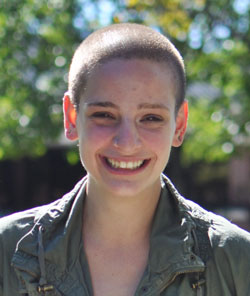 Memorial services will be held at 12:45 p.m., Sunday, March 30, at Congregation Beth Emeth, 2300 West Lea Blvd., Wilmington, Del., 19802. The Colorado College community also will gather for a Celebration of Life to honor Emily on campus. We will post details about this service when they become available.
Cards and messages of condolence may be delivered to Debra Zarecky in Shove Memorial Chapel's main office, emailed to chaplainsoffice@coloradocollege.edu, or mailed to Chaplains' Office, 14 E. Cache La Poudre St., Colorado Springs, Colo., 80903.
Memorial gifts: Emily's family has requested that memorial gifts be directed to GROW, which advocates for mental health in the Colorado College community. Gifts may be made online at ourcc.coloradocollege.edu/giveGROW. Checks can be mailed to: Development Office, Colorado College, P.O. Box 1117, Colorado Springs, Colo., 80901-9897. (Please make your checks payable to Colorado College and indicate "GROW for Emily" on the memo portion.) You also may call 1-800-782-6306 (select option 3) to make your gift.
The Counseling Center and chaplains are available for those seeking support. The chaplains (kate.holbrook@coloradocollege.edu and bcoriell@coloradocollege.edu) may be reached at (719) 389-6638), and the Counseling Center at (719) 389-6093. Additionally, after hours and over the weekend the 24/7 on-call counselor may be reached by calling Campus Safety at (719) 389-6707.
Faculty and staff members also may contact the Employee Assistance Program at (719) 634-1825 for support.