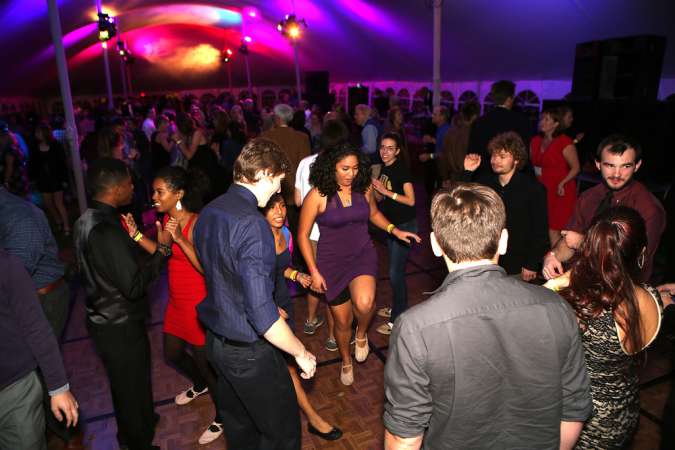 Check out photos on RebelMouse and Facebook to relive the weekend and celebrate renewed connections!
Homecoming highlights include the induction of the Class of 1964 into the Fifty Year Club, the inaugural Alumni and Students of Color Reunion, which drew approximately 200 participants, the ever-popular Freedom and Authority reading, and a variety of presentations, performances, and athletic competitions, including a CC hockey sweep of Alabama Huntsville.
Thirteen classes celebrated reunions, and alumni from the classes of 2012, 2013, and 2014 returned for a Recent Grads Reunion. Additionally, five members of the college community were honored with Homecoming Convocation Awards:
David C. Phillips '78 received the Louis T. Benezet Award
Jack T. Pottle '77 received the Lloyd E. Worner Award
Daniel Crossey '74 and Professor Emerita Marianne L. Stoller each received the Gresham Riley Award
Jane McAtee Sanborn '70 received the Spirit of Adventure Award
Inclusion and diversity were central themes of Homecoming 2014. The college, in partnership with the newly established Colorado College Alumni and Students of Color Association (CCASCA), planned a series of events to reconnect and recognize the campus's ongoing commitment to inclusion and diversity.