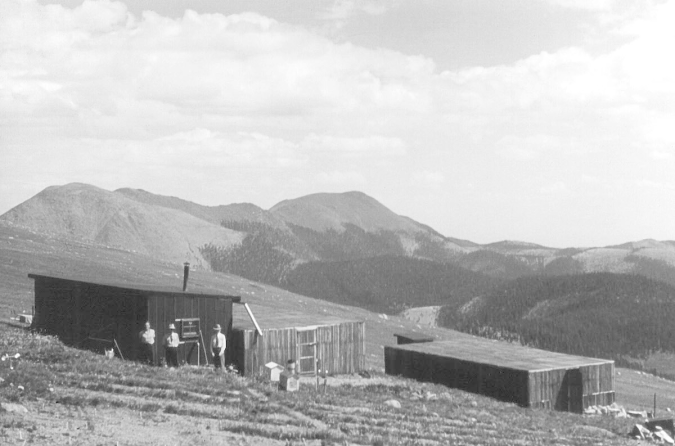 A paper published in "Western North American Naturalist" is the result of Colorado College faculty and student collaboration that spanned nearly two decades.

Research conducted by Michael Myerburg '94, James Ebersole, professor of biology, Lauren Shoemaker '11, and M. Shane Heschel, associate professor of biology, shows that some alpine plant species on Pikes Peak aren't very flexible in how they adapt to new environments, which may make it difficult for them to adapt to environmental change.

Ebersole, Heschel, and Shoemaker, now a graduate student in ecology at the University of Colorado at Boulder, analyzed data collected by Myerburg during field work conducted on Pikes Peak in 1993. Myerburg is now a specialist in pulmonary medicine and critical care at the University of Pittsburgh School of Medicine, where he is an assistant professor of medicine and conducts research in cystic fibrosis.

The authors of the paper, the 11th Ebersole has published with students since coming to Colorado College in 1988, looked at five species of plants on Pikes Peak that cover the high meadows in the spring. They compared plants growing on a slope where soil was disturbed to plants in a nearby longstanding alpine dry meadow. Ordinarily, plants from most ecosystems allocate sugars obtained from photosynthesis to different parts of the plant, depending on the environment. But these plants didn't.

"It turns out that alpine plants are not flexible," said Ebersole. "They didn't change much." As a result, it's possible that alpine plants may have trouble competing with plants that move upwards from lower elevations as the climate warms, he said.