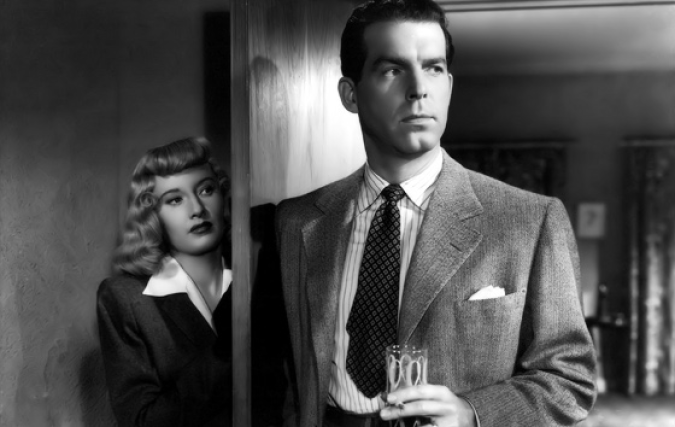 "I did it for money, and I did it for a woman. And I didn't get the money and I didn't get the woman." However, Colorado College English Professor John Simons, an expert on all things film noir, does have a new essay published on Billy Wilder's classic film "Double Indemnity," considered by many as the best of all noirs.

The essay, titled "Razing Cain with Chandler and Wilder: Myth and Murder in Double Indemnity," co-authored with Robert Merrill of the University of Nevada-Reno, is featured in the current issue of Texas Studies in Literature and Language (Vol. 56, No. 4, Winter 2014/15).

The essay looks at the extraordinary collaboration between Raymond Chandler, America's greatest detective novelist and creator of Phillip Marlowe of "The Big Sleep," and classical Hollywood director Billy Wilder. Together they produced what is considered one of the finest screenplays in American film history, "Double Indemnity."

Says Simons, "Although Chandler (especially) and Wilder thoroughly disliked each other, they joined forces in revising James M. Cain's trashy pulp novel, 'Double Indemnity,' and made it into a brilliant retelling of the combined myths of Prometheus' theft of fire from the gods and the fateful story of Pandora's Box. Barbara Stanwyck and Fred McMurray play the doomed lovers in this remarkable film, with Edward G. Robinson as their bulldog antagonist."

Simons and Merrill are currently finishing a book titled "Marlowe's Cat: The Making of Robert Altman's 'The Long Goodbye'," a radical adaptation of Raymond Chandler's last great novel.