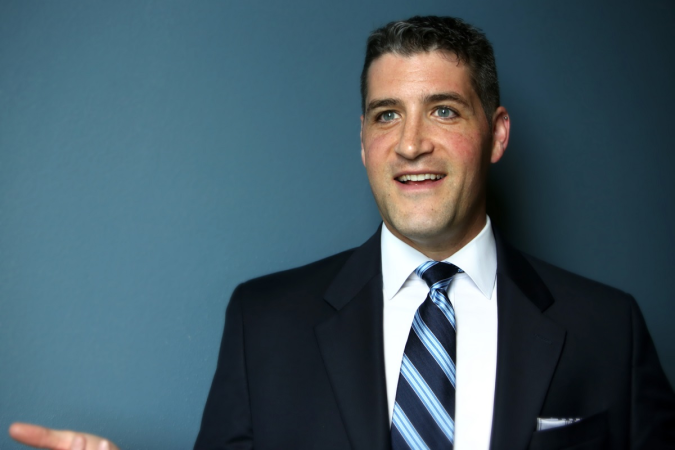 Associate Professor of English Jared Richman has been awarded a one-month Andrew W. Mellon Foundation Fellowship to conduct research at the Library Company of Philadelphia and the Historical Society of Pennsylvania.
The Mellon fellowship supports Richman's current research project, "'A Free Speech': Elocution, Disability, and Identity in Early America," which considers the roles of elocutionary pedagogy and vocal disability in colonial America and the early republic by examining the writings of two seminal American figures, Benjamin Rush and Benjamin Franklin. Richman will examine the Library Company's extensive collections of writing on elocution, pronunciation, vocal disorders, orthoepy, rhetoric, and medicine.

The fellowship research is part of a larger research project that traces the cultural construction of Anglo-American speech pathologies to better understand modern attitudes toward communication disorders. By tracing historical representations of the disabled subject, Richman suggests, we may apprehend the subject's place within the shifting political and social hierarchies of the early modern Atlantic World. As part of his fellowship, Richman will give a public lecture on his research.
Richman has been a member of the Colorado College faculty since 2009, teaching courses on 18th-century literature, British romanticism, Atlantic studies, disability literature and theory, and comics and graphic narrative. He has published essays on the poetry and art of William Blake, the fiction of Charlotte Smith, the poetry of Anna Seward, and the politics of language and disability.

He currently is finishing a manuscript titled "Transatlantic Realms: British Romanticism and the Idea of America, 1780-1832," which examines the political and cultural impact of England's post-Revolutionary engagement with the Americas through British romantic literary production. Richman's latest project, titled "(In)audible Bodies and (In)visible Voices: Elocution and Disability in the Long Eighteenth Century," traces the relationship between nascent elocutionary theories of the Enlightenment and disability in Anglo-American culture.
Founded by Benjamin Franklin in 1731, the Library Company is America's first successful lending library and its oldest cultural institution. Its archival holdings include nearly a million rare books, pamphlets, manuscripts, and graphics documenting every aspect of American history and culture through end of the 19th century.